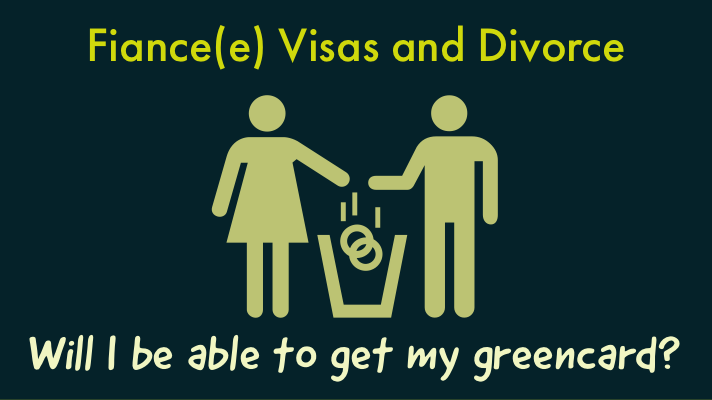 A nightmare scenario for the non-citizen fiance(e) of a United States citizen happens when the couple gets divorced before the non-citizen adjusts his or her status to that of a Lawful Permanent Resident (LPR).  The United States Citizen has a tremendous amount of control in this situation.  A new Board of Immigration Appeals decision further establishes that the United States citizen has the power to give or take away a greencard in this situation.
---
What happens if my United States Citizen spouse and I divorce before I get my greencard?
---
For the thousands of people who enter the United States each year to get married to a United States Citizen after obtaining a K-1 visa (Fiance(e) Visa, they are embarking on an exhilarating new chapter in their lives.  In love and ready to begin their lives in a new country with a new spouse, they enter the United States with the intention of getting married within 90 days and then to obtain a greencard, which will allow them to live and work permanently in the United States.