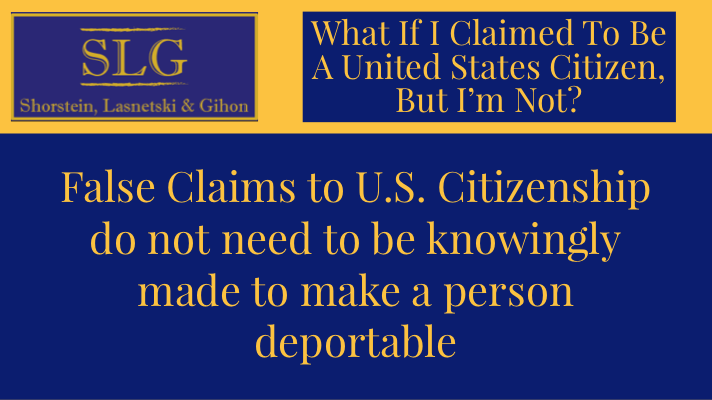 Few things have a more dramatic effect on a person's immigration case than an allegation of False Claim to U.S. citizenship.  A recent Board of Immigration Appeals (BIA) decision and resulting policy change by USCIS further ensnare people into this ground of inadmissibility.  Let's take a look:
---
What is a False Claim to U.S. Citizenship?
---
Under §212(a)(6)(C)(ii) of the Immigration and Nationality Act, any person who falsely represents, or has falsely represented himself or herself to be a citizen of the United States for any purpose or benefit under this Act (including section 274A) or any other Federal or State law is inadmissible. Under §237(a)(3)(D)(i) of the Immigration and Nationality Act, a person who falsely claims to be a United States citizen is deportable.   This often comes up in the context of a non-citizen who registers to vote or checks a box on the I-9 form stating that they are a U.S. citizen in order to get a job or in some other non-immigration related situation where the person is asked for evidence that they are in the United States lawfully.  Then when the person applies for a greencard or naturalization, the the issue comes up.