Florida Immigration Law Racially Motivated, According to Federal Judge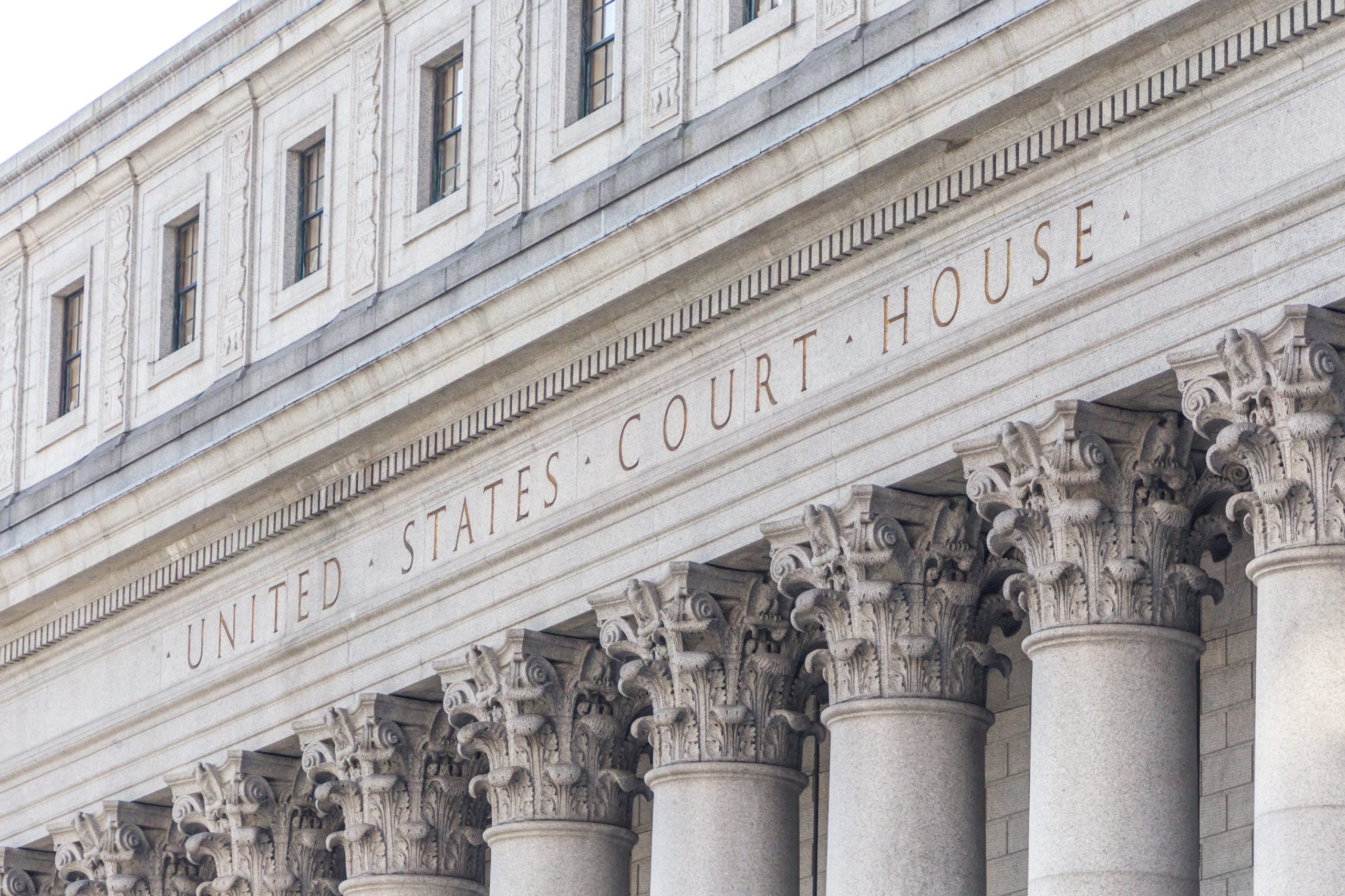 Portions of Florida's immigration enforcement law that was a priority for Republican governor Ron DeSantis has been struck down by a federal judge, according to a report published by the Associated Press (AP). U.S. Federal Judge Beth Bloom rejected the sections of the law banning local government sanctuary policies as well as those requiring local law enforcement to make best efforts to coordinate with federal immigration enforcement authorities. Governor Ron DeSantis signed the bill, which was pushed as a priority for his administration, into law in 2019. The governor's office told news outlets that it would appeal Judge Bloom's decision.
This is not the first time DeSantis has been challenged on laws passed during his administration. Others include state orders to ban mask mandates in schools, new election rules making vote-by-mail more difficult, and limits on contributions to groups seeking to change the Florida constitution, among others. 
SB 168 Becoming Law
Governor Ron DeSantis signed SB 168 into law in 2019 in Florida's panhandle. The law bans sanctuary policies and also requires local law enforcement to enforce Immigration & Customs Enforcement (ICE) detainer requests. Additionally, every Florida county and municipality is required by law to expend maximum local resources to enforce these requests. Under the law, sanctuary policies are prohibited by state entities, law enforcement agencies, local government entities, state universities, or representatives thereof. According to the law, a sanctuary policy limits or prevents:
Adherence

 

with immigration detainer requests;
Adherence with a request from a federal immigration agency that it be first notified prior to the release of a detainee or inmate;
Federal immigration agencies to access a person in custody for interview;
Investigation of the immigration status of an inmate; and
Providing a federal immigration agency with the incarceration status or release date of an inmate.
The law is commonly referred to as Florida's "Sanctuary City" law.
Immigration Law Challenged
The case at hand started after several organizations–including the City of South Miami, the Florida Immigration Coalition (FIC), among others–filed a lawsuit against Governor DeSantis to void the law. According to the plaintiff's witnesses, domestic violence rates increased because immigrants were afraid of being reported if the police were asked to get involved and undocumented immigrants did not access healthcare or social services for the same fears. 
State data from the Florida Department of Law Enforcement (FDLE) and federal data on ICE arrests presented by plaintiffs showed that 73 percent of immigration-related arrests in the state between 2015 and 2018 involved individuals with no records of minor offenses or even criminal histories. Only 0.4 percent of these arrests, on the other hand, involved individuals with serious criminal offenses. Therefore, according to plaintiffs, SB 168's sponsors' claims that the law would reduce crime rates and improve public safety are not supported by the statistics, despite an uptick in undocumented immigrants in the state of Florida. 
The Court's Decision
Judge Bloom repeatedly noted that the law was racially motivated. She also stated that supporters of the law did not show evidence as to why it was needed in order to decrease crime. Instead, Judge Bloom noted, the sponsor of the bill was instructed by anti-immigration hate groups–such as Floridians for Immigration Enforcement (FLIMEN). The fact that a group such as FLIMEN was intimately involved in the legislative process of SB 168 getting signed into law was a significant departure from what is procedurally normal. The court found that FLIMEN's heavy involvement suggested that the law was passed to promote and ratify the groups views on immigration. 
In her order, Judge Bloom referenced numerous communications between FLIMEN and State Senator Joe Gruters' (R) staff during the 2019 legislative session. Gruters, who sponsored SB 168, serves as chairman of Florida's Republican Party. According to Judge Bloom, FLIMEN's discriminatory intent and racial animus were made apparent but Senator Gruters and his staff ignored these sentiments.
Florida Removal & Deportation
A removal proceeding is also referred to as the process of deportation. These removal proceedings start once a person receives a Notice to Appear (NTA). The NTA explains why the U.S. Immigration & Customs Enforcement (ICE) believes that the individual has entered the country without proper authorization. Over the next month or so, the person will receive a second notice–this time from immigration court. This notice from the court will include details regarding the court's master calendar hearing. 
If you receive a notice from the court regarding a master calendar hearing, it is critical that you remember the date and time of this proceeding. Indeed, your date of hearing could be set for several months or even a year after you first received the NTA. Failure to appear at the master calendar court hearing will result in an automatic order of removal and the inability to return to the United States for 10 years. 
After the master calendar hearing, the immigration court will then schedule a merit-based hearing. During this hearing you must defend your case against the removal. These merit hearings could be lengthy–as long as four hours or even span over the course of several days. During the merit hearing you can present evidence, witnesses, and any experts that are relevant to your particular case at that time. Having a skilled immigration attorney on your side when presenting your case before the Department of Homeland Security (DHS) is advisable. 
Do not leave your status with the United States to chance. America's immigration laws can be complicated and your livelihood could be jeopardized. If you or someone you know has been threatened with deportation, you may feel as if you have no way to fight this and no one on your side. A deportation notice can bring out significant fear. 
Contact our Florida Immigration Attorneys
Whether you have questions about Florida's "Sanctuary City" law, are facing deportation, or have any other immigration question, contact an experienced Florida immigration attorney today. The lawyers at Lasnetski Gihon Law can provide you with big firm experience and small firm care. Contact our firm's Jacksonville or Orlando office today to speak with one of our skilled immigration lawyers. No case is too small for us to take on. We will fight for your rights. Se habla espanol.