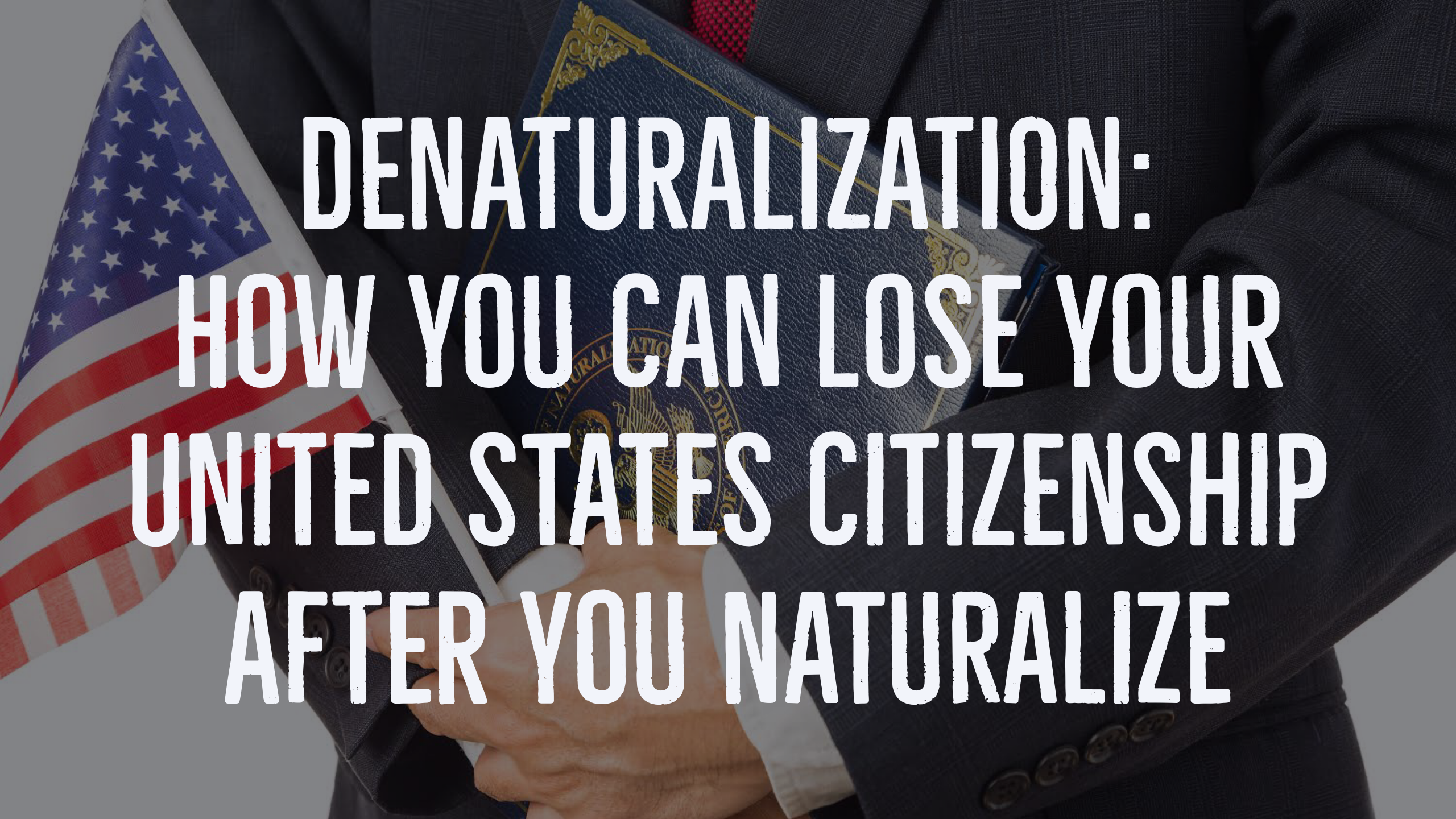 As an immigration attorney, when I talk to my immigration clients about their future, the first thing I tell them is to become a United States citizen as fast as they can, if they want to spend the rest of their life in the United States.  I tell them to run, not walk, to the United States Citizenship and Immigration Services Office to file an N-400 Application to naturalize.  I pick up the bulky Immigration and Nationality Act and tell them they can have a bonfire and burn that book after they naturalize, because the Immigration and Nationality Act no longer applies to them.  They will become full fledged United States citizens with all the bells and whistles.  But with everything in life, especially in the law, there are exceptions.  And one of those exceptions is through a process called denaturalization.
---
What is Denaturalization?
---
Denaturalization is the process of undoing a person's naturalization and stripping that person of United States citizenship.  This process is typically initiated pursuant to an allegation that the person obtained their citizenship through fraud or misrepresentation or that they were not eligible for naturalization.  It is very difficult for the government to denaturalize someone as the burden of proof is very high and it must be done in federal court.