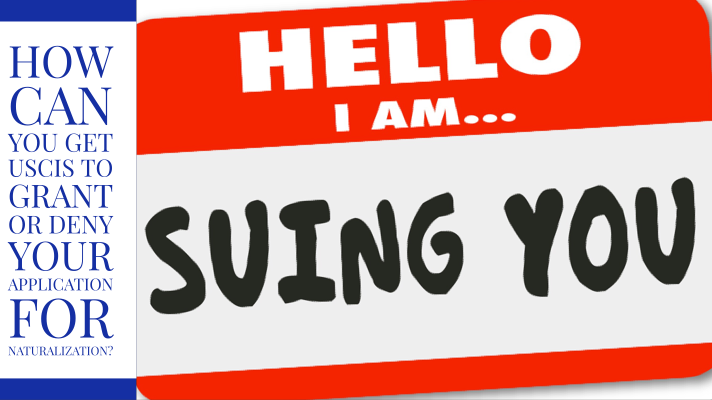 So, you worked for years and years to become a Lawful Permanent Resident.  Spent hundreds or thousands of dollars.  Endured endless delays.  Finally filed your application to become a United States Citizen and…nothing.  Crickets.  Silence.  Not an approval.  Not a denial.  Nothing.  You've called the 1-800 number.  You've checked the status online.  You may have even made Congressional inquiries.  And still…nothing.  No explanation.  No timeline. Just radio silence.  So what can you do?
---
What can I do if USCIS refuses to adjudicate my Naturalization Application?
---
There has been a nationwide push among immigration lawyers to hold USCIS accountable for their inaction.  SUE!  Sometimes the only option is to litigate in Federal Court.  Simply filing a lawsuit in Federal Court is often enough to nudge your case loose from the bureaucratic vice within the bowels of USCIS.
But, when?  When is the right time to sue?  Typically, you would want to make sure that you've exhausted all of your other remedies.  Have you called the 1-800 number multiple times.  Have you made online status inquiries.  Have you made congressional inquiries?  Also, has it been an unreasonable amount of time?  We typically use USCIS' normal processing times as one factor, but it is not the only factor.  For example, their processing times may be reasonable.  So, there may be times when they are within their own processing times, but it is an unreasonable delay due to factors such as volume of cases, amount of adjudicators, budget issues, etc.  A stronger federal lawsuit will involve USCIS sitting on an application many months past the latest date of their own normal processing time.   For example, if USCIS has a published processing time for a Naturalization application of 5 – 12 months, you would usually want to wait until well after 12 months has passed before you sue them.
---
Why are they taking so long?
---
Oftentimes, USCIS will cite "background checks."  What does that mean?  They won't tell you.  It could mean that your name has appeared as a name of interest within their internal databases because they have information that you've prayed at a mosque where known terrorists have prayed.  It could be that your name is similar to the name of a known terrorist.  It could be that they suspect you of immigration fraud or human trafficking.  It need not be based on any solid evidence and could be based on nothing but innuendo or speculation.  It is simply easier for them to not make a decision than it is to approve or deny the application.  So, you, unfortunately, will often have to force them to make a decision by filing a federal lawsuit.
---
What if I've had my naturalization interview and they won't make a decision?
---
There is a specific provision that requires USCIS to adjudicate your case within 120 days of the interview, if you've already had your naturalization interview.  So, in these cases, there is no need to wait any longer than the 120 days after the interview to file a federal lawsuit.
---
What do I ask for in Federal Court?
---
There are two causes of action in a federal lawsuit when USCIS has not scheduled your naturalization interview within a reasonable time.  You can sue them under the Mandamus Act and under the Administrative Procedure Act.  In both cases, you are asking a federal judge to require USCIS to make a decision.  The federal judge will not decide whether your naturalization application should be approved or denied, only whether USCIS' delay in adjudicating your case is unreasonable and whether to order them to make a decision within a specific period of time.  If you are successful, the district judge will order USCIS to make a decision within a set period of time.
If you have already had your Naturalization interview, then you can ask the federal judge to decide on your Naturalization Application or you can ask the judge to order USCIS to make a decision.  If the federal judge decides on your application, there will be witnesses presented and other evidence presented to the judge, who will then decide whether to grant your application for naturalization.
---
Do I have to sue?
---
Whether you sue is completely up to you.  However, if you do not sue, they could sit on your application indefinitely.  There are filing fees to consider when filing a federal lawsuit.  Current filing fees are around $400.  You will also have to pay an attorney to draft, file and litigate the lawsuit.  However, many attorneys will break up the fee and charge a lower initial amount to draft a letter and rough draft complaint to send to USCIS.  In many of these cases, if you send a letter, along with the draft lawsuit, to the field office where your application is currently located, UCSIS will make a decision without the need to actually file the lawsuit.   If this doesn't work, the next step is to follow through and file the lawsuit.  Once the lawsuit is filed, an Assistant United States Attorney will be assigned to the case and they will often reach out to USCIS and ask them to make a decision.  So, in most cases, you will not have to litigate the entire case, USCIS will usually make a decision somewhat early in the litigation process.  However, you should always be prepared to litigate the case to its conclusion.
---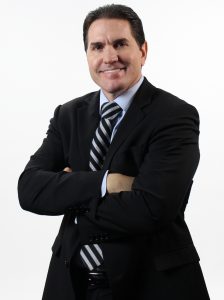 Jeremy Lasnetski is a partner at the Law Offices of Lasnetski Gihon Law.  The firm focuses on criminal defense, immigration and personal injury. Mr. Lasnetski focuses his practice on immigration and criminal defense.  Mr. Lasnetski is the former Jacksonville Regional Vice Chair of the American Immigration Lawyer's Association, Central Florida Chapter and has represented clients in deportation proceedings, USCIS benefit cases, consular processing cases, and more.  He routinely gives presentations on immigration law issues to both criminal and immigration lawyers at conferences and seminars throughout the State of Florida.