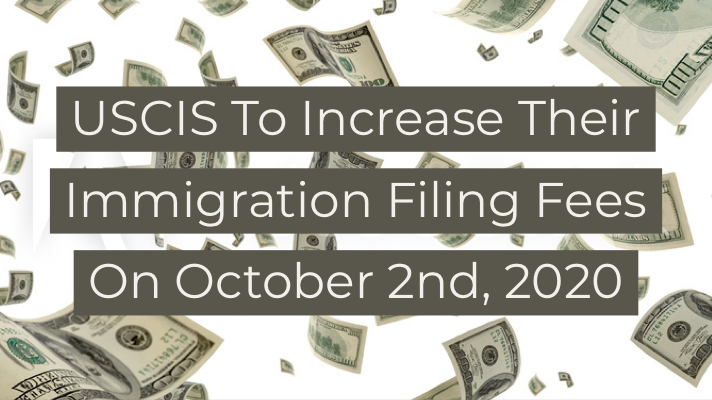 USCIS is set to increase their filing fees on immigration benefit cases, beginning on October 2nd, 2020.  This means that anyone who wants to file for an immigration benefit, including a greencard, work permit, naturalization, asylum and more should consider filing their forms before the October 2nd date, or there could be a substantial increase in cost.
---
What are the new filing fees for a greencard application?
---
Don't be fooled by the $10 decrease in filing fee for the I-485 application for a greencard from $1140 to $1130.  The total fees have actually dramatically increased.  The old fee used to include the I-765, which is an application for a work permit while the greencard application is pending.  Because the processing time for the greencard can be so long, currently up to 3 years in our jurisdiction, almost everyone is going to have to file an I-765 to obtain a work permit, which is usually approved within about 6 months.  The new fee for the I-765 is $550.