The U.S. Department of Homeland Security recently announced that its special parole program for Cuban, Haitian, Nicaraguan and Venezuelan nationals has become so popular that demand has far exceeded availability and DHS would start using a lottery system to choose who would receive parole.  This program, which began in early 2023, has allowed nationals of these countries to seek parole to lawfully enter the United States if they meet certain requirements.

Qualified beneficiaries who are outside the United States and lack U.S. entry documents may be considered, on a case-by-case basis, for advanced authorization to travel and a temporary period of parole for up to two years for urgent humanitarian reasons or significant public benefit. To participate, eligible beneficiaries must:
Have a supporter in the United States;
Undergo and clear robust security vetting;
Meet other eligibility criteria; and
Warrant a favorable exercise of discretion.
Individuals participating in these processes must have a supporter in the United States who agrees to provide them with financial support for the duration of their parole in the United States. 
This program is similar to the 2022 parole program that was exclusively for Venezuelans and also similar to the parole program instituted under the "Uniting for Ukraine" initiative announced by the U.S. after the Russian invasion of Ukraine.
These are ambitious programs that the administration hopes will relieve the pressure of illegal border crossings at the U.S. southern border that have at times, overwhelmed border patrol agents from California to Texas.
The new parole program has a 30,000 a month cap for people who can be approved to come to the U.S. and they have already received 1.5 million applications. Obviously, this program is extremely popular and thousands upon thousands of people from numerous countries have benefited from this program and been paroled into the United States.
While the government has been paroling people into the U.S. under this program and allowing them to apply for work permits, this program does not offer permanent immigration status or a long term solution for those paroled into the U.S. under the program. Those who are paroled into the U.S. under this program have entered legally and they are not facing removal/deportation proceedings. But what do Cuban, Haitian, Nicaraguan, Venezuelan and Ukrainian nationals do after they are paroled into the U.S. and apply for a work permit? They need a more permanent solution, but what do parolees do next to fix their immigration status more permanently.
Thankfully, there are multiple forms of immigration benefits that these parolees can apply for after legally entering the U.S.
ADJUSTMENT OF STATUS (GREEN CARD): Because beneficiaries of this program have been inspected and paroled into the U.S. they can seek adjustment of status through a family member or even through an employer or, if they qualify, through their own education or abilities. If parolees have a U.S. citizen or lawful permanent resident spouse, parent or child, they may be eligible for lawful permanent resident status. If they have an employer willing to help them with their status or extraordinary ability, they can seek lawful permanent resident status through those means.
ASYLUM AND WITHHOLDING OF REMOVAL: Because the countries from which parolees are coming from are largely unsafe, parolees may be eligible for asylum or withholding of removal. Both of these will provide a more permanent status than just parole. If a parolee qualifies for asylum and they are approved, they and their spouse and minor children will be eligible to apply for lawful permanent resident status. If the parolee is not eligible for asylum, but has still been persecuted or will be persecuted in their home country, they may qualify for withholding of removal.
TPS: Every country that is eligible for the parole program also has Temporary Protected Status (TPS) eligibility. TPS eligibility is country-specific, that is, each country has different requirements for who qualifies for TPS. TPS is a temporary status, but it is a lawful immigration status, unlike parole. TPS beneficiaries are eligible for work permits and travel authorization.
Depending on each parolees' immigration and personal history, there may be other less-common benefits for which they are eligible. If you are a beneficiary of one of the special parole programs and you have been paroled into the U.S., you should consult a qualified immigration attorney to discuss your options as soon as possible. If you wait too long after you enter to seek another immigration benefit, you may lose eligibility. If you would like a consultation to discuss your options, please visit our website (www.LGLawFlorida.com) or email me directly at John@LGLawFlorida.com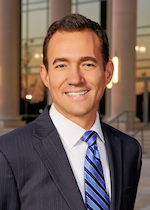 John Gihon is a Board Certified Immigration Expert and a former Senior Attorney with U.S. Immigration and Customs Enforcement.