Although no announcement has been forthcoming, the worst kept secret in the American political arena is the impending run of Florida Governor Ron Desantis for office the President of the United States.  As he ratchets up support to begin his battle with Donald Trump during the Republican primary, Governor Desantis has pushed through a bill in the Florida House and Florida Senate that looks a lot like federal congressional legislative action.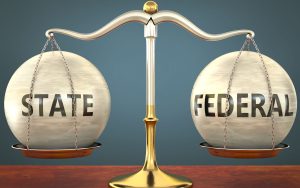 HB 1718/SB 1718, colloquially known as Florida's immigration bill, or Florida's anti-immigration bill (depending on who you ask), passed both houses of Florida's government and is expected to become the law of the land in Florida on July 1, 2023. Supporters say it gives teeth to federal laws immigration laws that are being ignored by the current administration.  Detractors say it usurps federal authority, negatively impacts Florida communities, and will have a chilling effect on vulnerable people who need medical attention.  So what does the law actually say? 
Florida's new immigration law isn't really just one new law.  It is actually a conglomeration of laws adding and subtracting from different existing statutes all aimed at achieving the same goal: targeting individuals who are in the State of Florida who do not have any lawful immigration status.  
---
Funding for IDs
---
Fla. Stat. §125.0156 and §166.246 are brand new statutes aimed at preventing undocumented individuals from obtaining a Florida ID.    The new statute prevents a county (§125.0156) or a municipality (§166.246) from funding the issuance of any identification card or document to a person who does not show proof of lawful presence in the United States.  If a person doesn't have an ID, it is harder for them to engage in the day to day activities needed to exist in the State.  Everywhere we go, we are asked for identification.  If there is no funding for creating IDs for undocumented individuals, it will become harder for them to obtain an ID.  
---
Invalidation of Out of State Driver's Licenses
---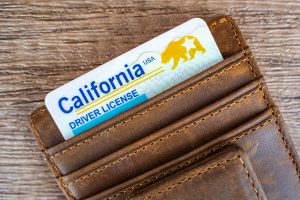 Fla. Stat. §322.033 is another brand new statute aimed at preventing undocumented individuals from using out-of-state driver's licenses in the state of Florida.  States have control over who is issued a driver's license authorizing them to drive within their state.  Every state recognizes driver's licenses from other states, allowing a licensed driver from a different state to drive within the home state.  So, for example, thousands of tourists drive into Florida each year to vacation.  Florida authorizes those drivers to lawfully drive in Florida if they have a valid out of state driver's license.  Some of those states issue driver's licenses to individuals who are in the United States without authorization.  §322.033 makes those licenses invalid.  If an undocumented individual has a license issued by another state that is a class of license issued exclusively to undocumented immigrants who are unable to prove lawful presence, that license will not be recognized by the State of Florida and that person will be issued a citation for driving without a license.   The Department of Highway Safety and Motor Vehicles ("DHSMV") will maintain a list on its website of out-of-state licenses that are invalid.  
---
Exclusion of Individuals Whose License is Invalidated From Exemption
---
§322.02, relating to people that are exempt from obtaining a driver's license in Florida, has been amended to exclude undocumented immigrants whose out-of-state license is invalidated under §322.03.  So, a person who has an out-of-state driver's license that is invalidated under §322.03 is not exempt from obtaining a valid driver license in Florida.  
---
Collection of Information About Undocumented Immigrants at Hospitals
---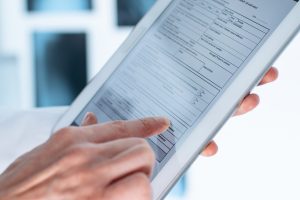 §395.3027 was created to require hospitals that accept Medicaid to include a provision in its forms that requires a patient to answer whether that patient is a United States citizen or is not lawfully present in the United States.  The statute is aimed at obtaining data to determine how many undocumented individuals are receiving government funded medical care.  However, many are afraid that the information will be used to place undocumented immigrants into removal proceedings.  The statute does require that the patient form that asks about the immigration status to specifically notify the patient that the information will not affect the medical care and will not be reported to immigration authorities.  So, the new statute does not provide any mechanism for the hospital or any Florida governmental agency or official to report the undocumented immigrants presence, whereabouts or immigration status to immigration authorities. 
---
Unauthorized Employment
---
§448.09 is an existing statute related to unauthorized employment by undocumented immigrants.   The new amendment to this existing law increases the penalties for employers to knowingly employ undocumented immigrants. The law increased the potential fine for a first time violation, requires the employer to be placed on one year of probation with quarterly reports, and authorizes suspension or revocation of the employer's license for a subsequent violation within 24 months of an initial violation with increasing suspension lengths depending on the number of unauthorized employees.  
§448.09(5) targets the undocumented immigrant employee, making it a third degree felony punishable by up to five years for knowingly using false documents to obtain employment.   
---
Employment Verification
---
§448.095, which includes E-Verify requirements, has been expanded by the new law to increase an employer's responsibility to verify the employment authorization of employees.  The law requires an employer to verify an employee's employment eligibility within 3 business days of the employee beginning work.  Any public agency must use E-Verify and any private employer must use E-Verify if that employer employs 25 or more employees.  The employer must maintain employment authorization documentation for 3 years.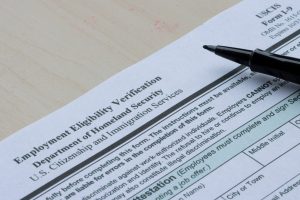 A Florida public agency cannot enter into a contract unless the contractor and subcontractors register with and use the E-Verify system and a subcontractor must provide a contractor with an affidavit stating that the subcontractor does not employ any unauthorized alien.  The statute also has a compliance provision. This provision may have dramatic consequences on Florida's development and construction projects, as the demand for employment authorized construction contractors and subcontractors may far exceed the supply.
---
Undocumented Lawyers
---
Many young undocumented immigrants were brought into the United States as children and now live in a state of flux.  Often, they have no connection to their country of birth and have been fully immersed in American life and culture.  Many have married United States citizens and/or have had United States citizen children of their own.   The federal government has often used its enforcement discretionary power to grant these individuals deferred action, known as DACA, or deferred action for childhood arrivals.  These individuals are authorized to work in the United States and the federal government affirmatively determines that the individual will not be deported for a certain period of time. So, if a person has DACA and is authorized to work in the United States, can that person become a lawyer? 
§454.021(3), was an existing provision that authorized the Florida Supreme Court to admit an undocumented immigrant to the Florida Bar as a licensed attorney within our state.  But the new law seeks to change that.  §454.021(3) has been repealed and therefore the Florida Supreme Court is no longer authorized to admit DACA recipients as lawyers to the Florida Bar.  There is a grandfather provision, however, so for those undocumented immigrants that are currently in law school, as long as the bar license is issued before November 1, 2028, it will be valid.  
---
Transporting Undocumented Immigrants Into Florida; Human Smuggling
---
§787.07 is an existing statute on human smuggling that criminalized the transporting of any individual the person knows, or should know is illegally entering the United States from another country.  The statute has now been amended to be more comprehensive.  The statute now criminalizes the knowing and willful transportation into Florida of any person that the defendant knows or reasonably should know has entered the United States in violation of law and has not been inspected for unlawful entry.  This offense remains a third degree felony, punishable by up to five years in prison. 
So, what is different about the new provision?  First, the statute is much broader.  The former provision applied to undocumented immigrants who were "illegally entering," whereas the new provision applies to an undocumented immigrant who "has entered."  "Has entered" implies that it doesn't matter how long ago the person entered.  "Is entering" implies a more current timeline.  If you are traveling back from a summer vacation in North Carolina with your undocumented spouse who is in the process of applying for lawful immigration status, are you in violation of this law?  There are no statutory exceptions for family members.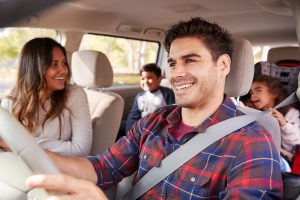 The statute also increases the penalty for transporting a minor who is an undocumented immigrant from a third degree felony punishable by up to 5 years in prison to a second degree felony punishable by up to 15 years in prison. So now, you're returning from your vacation in North Carolina with your undocumented wife and undocumented child, you may be charged with two counts of human smuggling, one of which is punishable by up to 15 years in prison.  
The statute also increases the penalty from a third degree felony to a second degree felony if there are five or more undocumented immigrants when you cross the Florida state line or if you have a previous conviction.  Providing false documents creates an inference that the person knew or should have known that the individuals unlawfully entered.  
The tremendous expansion of this statute will surely be subject to numerous legal attacks, including overbreadth and vagueness challenges. It should be noted that this statute does not apply to people who lawfully entered the United States and overstayed their visa.  
§895.02(8)(a)(27) has been amended to include human smuggling as a RICO predicate offense.   
---
Florida Cooperation with Federal Immigration Authorities
---
Chapter 908 of the Florida Statutes is an existing chapter related to Federal Immigration Enforcement and Florida government agency cooperation with immigration enforcement.  §908.104 has now been amended to prohibit state and local governmental agencies from prohibiting law enforcement agencies from sending information about an undocumented immigrant's employment eligibility information obtained under §448.095 to federal immigration authorities.  §943.03, §943.03101, §943.0311, and §943.0313 are aimed at requiring and increased cooperation between Florida agencies and federal immigration authorities. 
---
Inclusion of Individuals with ICE Holds into DNA Database
---
Individuals, regardless of their immigration status or whether they are United States citizens are required to provide a DNA sample to be entered into a DNA database when that person is convicted of certain crimes in the state of Florida.  §943.325 now requires that any person who is in law enforcement custody and has an ICE hold (immigration detainer) provide a DNA sample.  
The problem with ICE detainers is that they are lodged by a federal executive branch law enforcement agency with no judicial finding of probable cause.  There are no procedural or substantive safeguards in place to protect individuals from detainers that have been issued erroneously or issued based on scant evidence that the person is who ICE thinks is unlawfully present or that that person is, in fact, removable.  For example, ICE may issue a detainer against a lawful permanent resident (Greencard holder) in error when that person has only been charged with an offense, but has not been convicted.  That person has now been subjected to an invasive search and seizure, even if the criminal charges have been dropped.  Additionally, ICE makes mistakes on a regular basis.  Internal records are often flawed or incomplete.  An immigration detainer may be lodged against an individual who ICE believes is a removable alien, but it is a case of mistaken identity.  Under this statute, that person would be subject to an invasive seizure of DNA.   
---
Conclusion
---
It is clear that the main objective of Florida's new immigration law is to target individuals who have no current lawful immigration status.  Some would say this is a good thing. If the federal government isn't going to enforce the federal immigration laws within the United States, then Florida's governor should enforce them within Florida's borders.  But creating a legal vice that squeezes Florida's undocumented population not only affects the undocumented individuals, it also squeezes the United States citizen family members of that person and the communities within the state.  These new laws also negatively affect undocumented individuals who are in the process of obtaining lawful permanent resident status.  Florida's new laws do not distinguish between those with pending immigration applications and those with no pending immigration applications.  
Immigration typically falls under the authority of the federal government.  Undocumented immigrants often have lawful pathways to obtain lawful immigration status.  The federal government has the authority and discretion to utilize its resources to enforce immigration laws, including prioritizing enforcement of those with criminal convictions and those who have recently entered the United States.  Florida's new immigration laws create an unhealthy tension with federal immigration objectives and potentially overstep the state's authority in this arena.  There is bound to be a great deal of litigation challenging many of the provisions in Florida's new immigration bill.  
---
Providing Personalized Service for Immigration Cases
---
If you have an immigration or criminal case in the Jacksonville or Orlando areas and have questions or concerns on how the new changes in Florida laws may affect you or a family member, it makes all the difference to have attorneys knowledgeable in immigration law to help you navigate the complex legal process. The dedicated and experienced immigration law attorneys at Lasnetski Gihon Law are here to stand by your family's side throughout the process. Don't delay! Contact us today at 904-542-3332 (Jacksonville) 407-228-2019 (Orlando).
---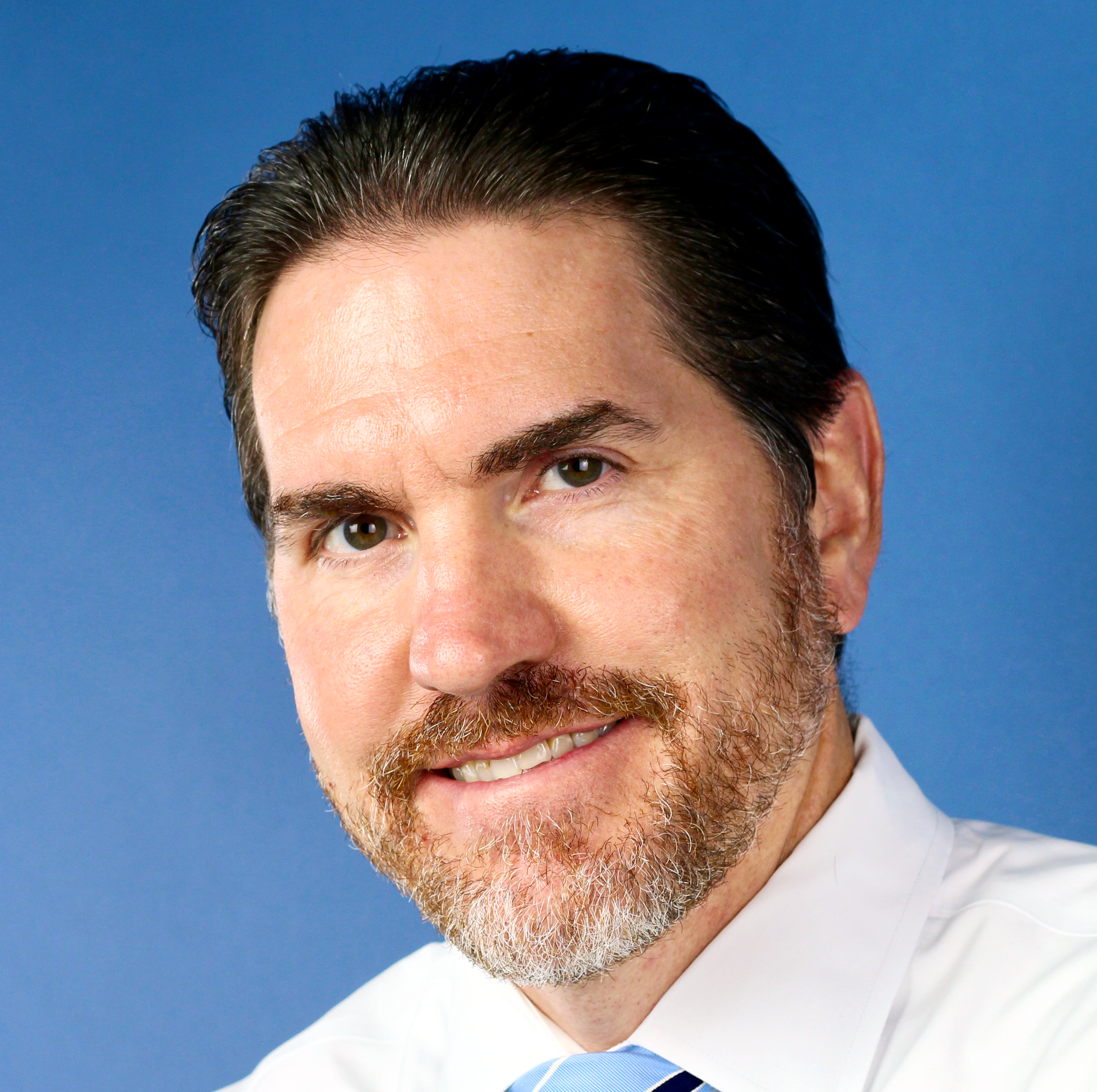 Author of this article: Jeremy Lasnetski is a partner at Lasnetski Gihon Law with more than 22 years of experience. Mr. Lasnetski focuses on immigration and criminal defense in Jacksonville, Florida. Mr. Lasnetski is the former Director and Jacksonville Regional Vice Chair of the American Immigration Lawyer's Association, Central Florida Chapter.  He has represented clients in deportation proceedings, USCIS benefit cases, consular processing cases, and more.  He routinely gives presentations on immigration and criminal law issues to both criminal and immigration lawyers at conferences and seminars throughout the State of Florida.