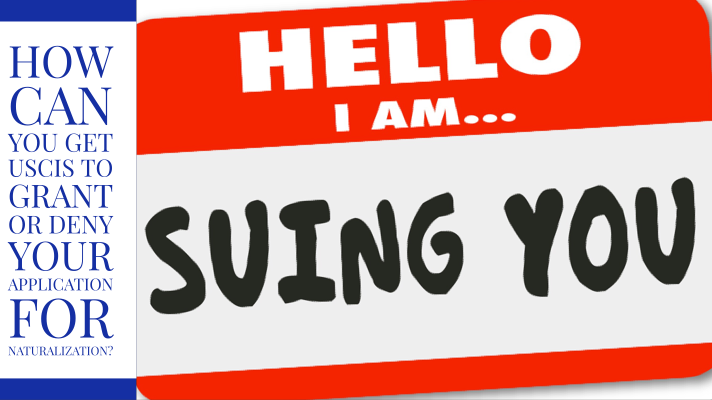 So, you worked for years and years to become a Lawful Permanent Resident.  Spent hundreds or thousands of dollars.  Endured endless delays.  Finally filed your application to become a United States Citizen and…nothing.  Crickets.  Silence.  Not an approval.  Not a denial.  Nothing.  You've called the 1-800 number.  You've checked the status online.  You may have even made Congressional inquiries.  And still…nothing.  No explanation.  No timeline. Just radio silence.  So what can you do?
---
What can I do if USCIS refuses to adjudicate my Naturalization Application?
---
There has been a nationwide push among immigration lawyers to hold USCIS accountable for their inaction.  SUE!  Sometimes the only option is to litigate in Federal Court.  Simply filing a lawsuit in Federal Court is often enough to nudge your case loose from the bureaucratic vice within the bowels of USCIS.