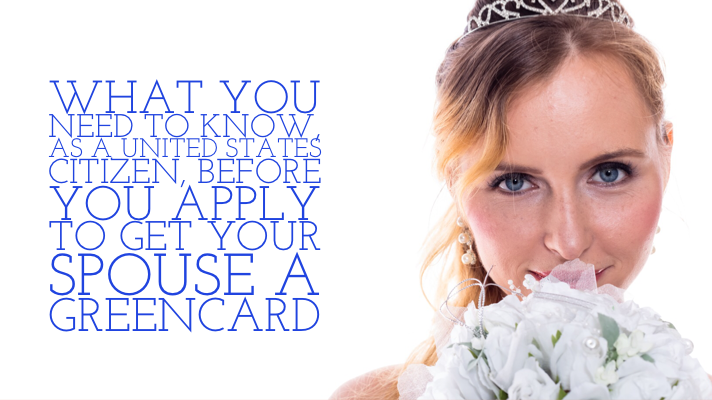 There are countless blossoming romances happening right now all around the world.  Many of those relationships involve couples who have large age differences, religious differences, cultural differences, and more.  Often, U.S. citizens fall in love with and marry people from other countries.  The process of obtaining a greencard (officially known as a Lawful Permanent Resident card) for that spouse should be easy.  But it's not.  Even if the marriage is clearly real, the non-citizen spouse can be denied a greencard if you do not submit sufficient evidence that the marriage is real.
---
What do I have to prove in order to get my non-citizen spouse a greencard?
---
The process is different depending on your circumstances (i.e. is your spouse in the country or out of country), but one thing is always required.  If you are filing a petition with USCIS (United States Citizenship and Immigration Services) to establish your relationship to your spouse, you will have to prove that the marriage is "bona fide."  In other words, you have to prove that your marriage is real.  It was not entered into for the sole purpose of evading the immigration laws.  This doesn't mean that a couple can't decide to get married earlier than they normally would so they aren't separated when the non-citizen has to leave the country.  It simply means that two people can't get married solely so the non-citizen can stay in the U.S. when they do not intend to live as husband and wife.