On August 2nd, 2022, the Eleventh Circuit published Bastias v. U.S. Atty Gen'l, No. 21-11416, which holds that a conviction under Florida Statute §827.03(2)(d) for child neglect is a deportable offense under the Immigration and Nationality Act §237(a)(2)(E)(i).  INA §237(a)(2)(E)(i) makes a non-citizen deportable if he or she is convicted of a crime of domestic violence, crime of stalking, or a crime of child abuse, child neglect, or child abandonment.
The INA fails to define "a crime of child abuse, child neglect, or child abandonment." Each state defines each of these terms differently, so whether a state conviction qualifies as "a crime of child abuse, child neglect, or child abandonment" must be determined by the courts.  The Board of Immigration Appeals ("BIA") is the appellate court for immigration judges in removal hearings (commonly referred to as deportation hearings).  The BIA has interpreted this provision to include any offense involving an intentional, knowing, reckless, or criminally negligent act or omission that constitutes maltreatment of a child or that impairs a child's physical or mental well-being."
The offense of "child neglect" in Fla. Stat. §827.03(2)(d) requires the State to prove that the person willfully or by culpable negligence neglects a child without causing great bodily harm, permanent disability, or permanent disfigurement.  So, clearly the intent element, or mens rea, required for Florida's child neglect (culpable negligence) fits within the BIA's definition that includes "criminally negligent" acts.  However, this was not the issue before the Eleventh Circuit.
The Eleventh Circuit Court of Appeals reviewed the BIA's decision to determine whether their interpretation of the term "crime of child abuse, child neglect, or child abandonment" was correct to include the mens rea of "culpable negligence." The Eleventh Circuit decided that it had to defer to the BIA's interpretation based on Chevron deference.  When a statute is ambiguous, the Circuit Court must defer to an agency's interpretation of the statute unless it is not a reasonable policy choice for the agency to make.  Here, the Eleventh Circuit held that the BIA's interpretation was reasonable.
The Court rejected Mr. Bastias' argument that because most states required a mens rea that was higher than culpable negligence at the time the immigration act was passed.  However, the Eleventh Circuit noted that under Chevron deference, the Court isn't looking for the best interpretation of the statute, just a reasonable one.  In determining that the BIA's interpretation was reasonable, the Court looked at the the statutory text and noted that the term "child neglect" was specifically included. The Court also looked at contemporaneous statutes and determined that the BIA's interpretation was consistent with a sizeable number of State statutes and consistent with some federal statutes that included negligent treatment in their definition of child abuse.
So, this decision confirms that a conviction in Florida for child neglect will render a non-citizen deportable.  Criminal defense attorneys should work with immigration attorneys who have knowledge of the immigration consequences of criminal convictions to strategize on the best possible outcome.  There may be an alternate statute that is a viable option.  Trial may be a more appealing option for a non-citizen who is facing deportation than it would be for a U.S. citizen.  Forms of relief may be available that should be considered.
---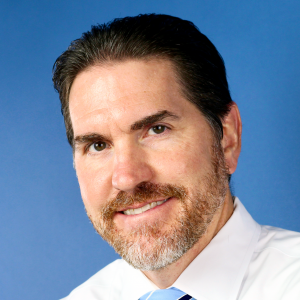 Jeremy Lasnetski is a partner at the Law Offices of Lasnetski Gihon Law. The firm focuses on immigration, criminal defense and personal injury. Mr. Lasnetski focuses his practice on immigration and criminal defense and is the former Jacksonville Regional Vice Chair of the American Immigration Lawyer's Association, Central Florida Chapter.  He has represented clients in deportation proceedings, USCIS benefit cases, consular processing cases, and more.  He routinely gives presentations on immigration law issues to both criminal and immigration lawyers at conferences and seminars throughout the State of Florida.
---