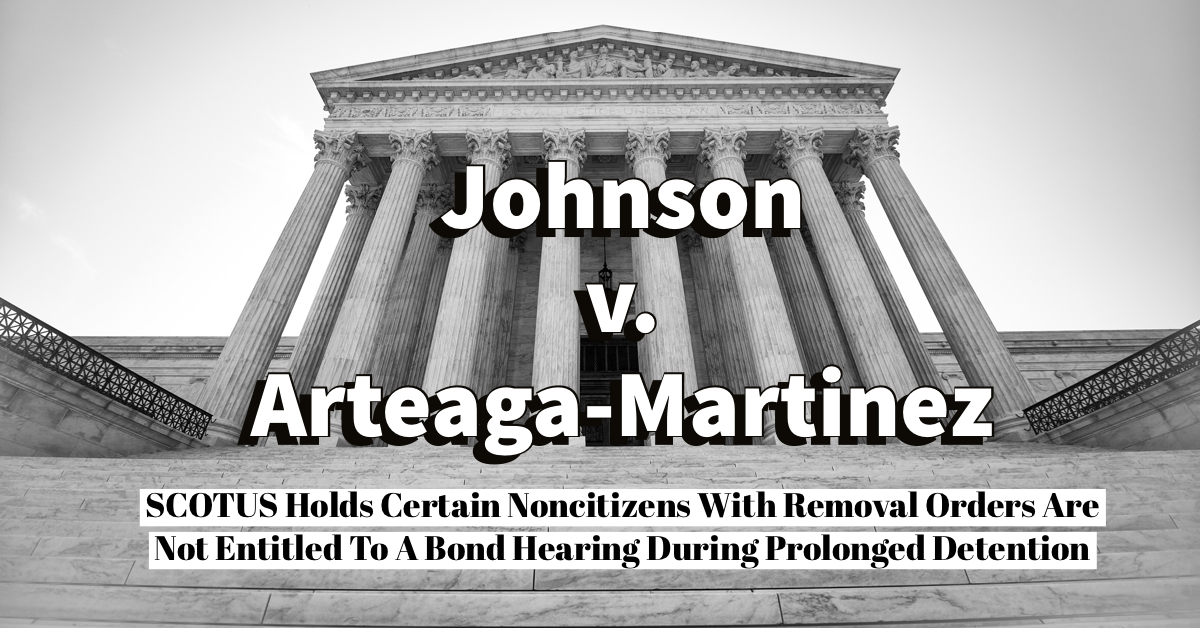 The United States Supreme Court recently released a decision on June 13th, 2022 that will allow for prolonged detention of certain noncitizens who have a removal order, without the benefit of judicial review.  This decision is an unwelcome blow to those that have been held in custody for periods longer than six months because they will not be able to obtain a bond hearing in front of an immigration judge. The decision whether to continue detention or to release them on terms of supervision will remain with ICE.  
§241(a) of the Immigration and Nationality Act authorizes the detention of noncitizens who have deportation orders against them.  Under that provision, the noncitizen is supposed to be detained and removed within a period of 90 days.  This is known as the "removal period."  §241(a)(6) provides that after the 90 day removal period, certain noncitizens may be detained or released on terms of supervision.  Any noncitizen not enumerated under §241(a)(6) that has not been removed within 90 days must be released.
§241(a)(6) allows the continued detention of noncitizens who (1) are inadmissible on certain grounds, (2) are removable on certain grounds, (3) are a risk to the community, or (4) are unlikely to comply with an order of removal.  The problem with this provision is that it does not state how long a noncitizen can be detained past the 90 day removal period.  Six months?  A year? Ten years?  Some courts have dealt with this issue by authorizing a bond hearing after six months in custody.  Such was the case here, in Johnson v. Arteaga-Martinez.  
In Arteaga-Martinez, the Ninth Circuit Court of Appeal held that §241(a)(6) required that a noncitizen be entitled to a bond hearing every six months in custody and that the government bears the burden of proving that the noncitizen is a flight risk or a danger to the community by clear and convincing evidence.  On appeal, the Supreme Court disagreed with the Ninth Circuit and held that noncitizens are not entitled to bond hearings under §241(a)(6).  The Court reasoned that the statute does not specifically provide for a bond hearing or set any standards for the burden of proof.  The Court noted that the Government has discretion to grant bond hearings, but the Court could not impose them.  
Therefore, it appears throughout the nation, noncitizens who have been ordered removed and who fall into one of the four enumerated categories discussed above will not have the benefit of having an immigration judge determine whether they should be released on terms of supervision, but will rather be held at the discretion of the Government.  
There is one area of attack that may still be available to immigration attorneys challenging §241(a)(6).  The Court did not address the Due Process argument based on prolonged detention with no judicial review because in Mr. Arteaga-Martinez's case, the trial attorney and Mr. Arteaga-Martinez's attorney had agreed, based on the Ninth Circuit's decision, to terms of supervision, so that issue was not litigated in the lower courts and it was not addressed by the Supreme Court.  Therefore, the door is not closed to making a Due Process challenge to the statute.  
---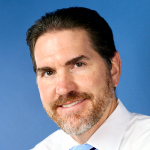 Jeremy Lasnetski is a partner at the Law Offices of Lasnetski Gihon Law. The firm focuses on immigration, criminal defense and personal injury. Mr. Lasnetski focuses his practice on immigration and criminal defense and is the former Jacksonville Regional Vice Chair of the American Immigration Lawyer's Association, Central Florida Chapter.  He has represented clients in deportation proceedings, USCIS benefit cases, consular processing cases, and more.  He routinely gives presentations on immigration law issues to both criminal and immigration lawyers at conferences and seminars throughout the State of Florida.