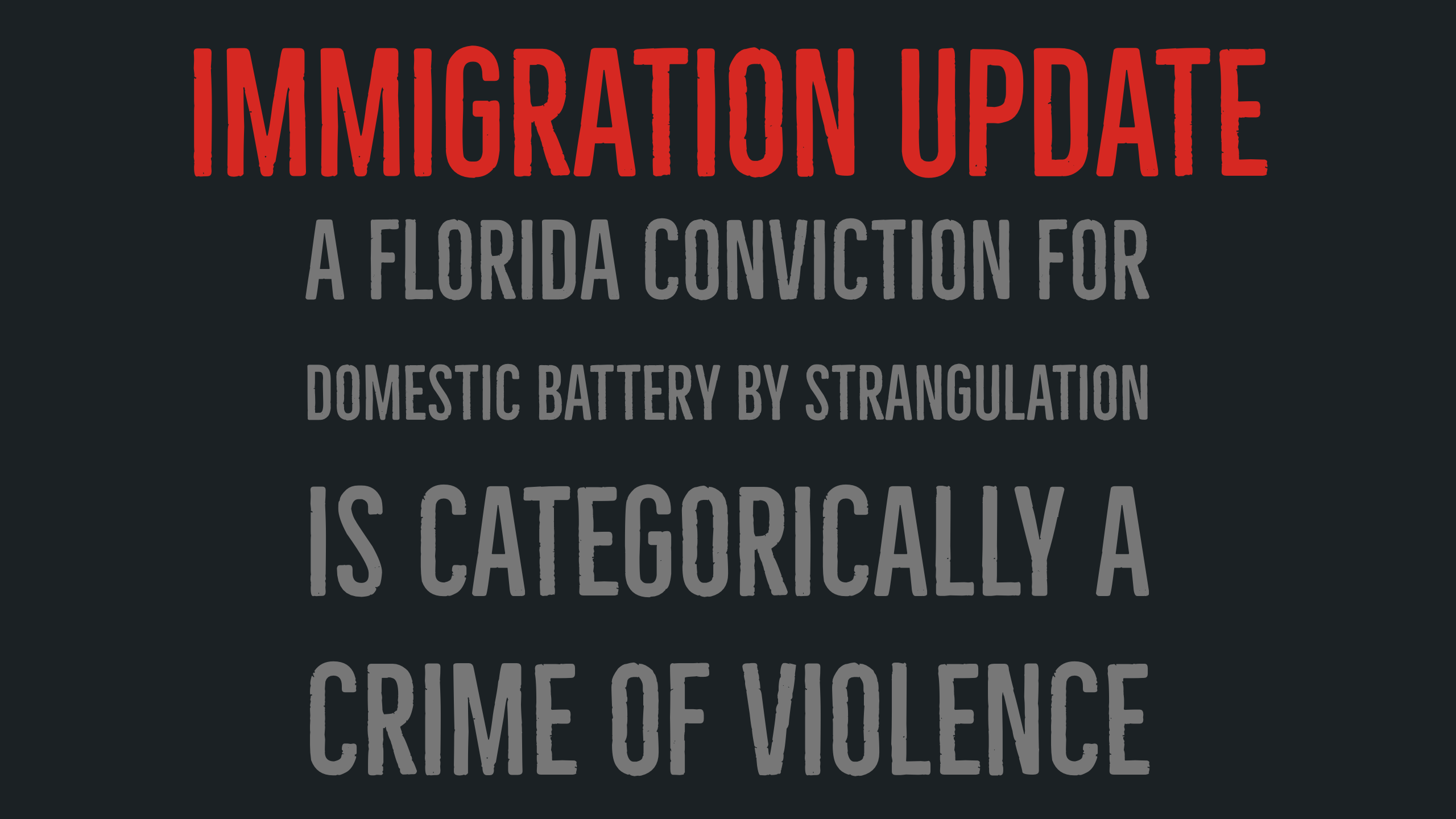 The Eleventh Circuit Court of Appeals has recently ruled that a conviction for Domestic Battery by Strangulation is categorically a crime of violence.  This means that any non-U.S. citizen who is sentenced to 1 year or more on a Florida Domestic Battery by Strangulation would be convicted of an "Aggravated Felony" for immigration purposes and would almost certainly be subject to mandatory deportation.  You can read the full decision here: United States v. Shawn Dixon, No. 17-10503
---
What is a Crime of Violence?
---
There are certain criminal convictions that are deadly to any non-U.S. citizen.  "Aggravated felonies" will lead to almost certain mandatory deportation in most cases.  A conviction for an aggravated felony is to be avoided at all costs.  Aggravated felonies are defined in the Immigration and Nationality Act in §101(a)(43).  One particular type of aggravated felony is a crime of violence where you have been sentenced to incarceration for 1 year or more. (
INA §101(a)(43)(F)
).  If you are incarcerated for 1 day less than 1 year for a crime of violence, it would not be an aggravated felony.  It still could crime involving moral turpitude or some other deportable offense, but it would not be an aggravated felony.