Fee Exemptions, Streamlined Process for Afghan Nationals Resettling in the U.S.
The Department of Homeland Security (DHS) has recently announced that filing fees will be exempted and application processing will be streamlined for Afghan nationals who were paroled into America for humanitarian reasons on or after July 30, 2021. This decision by the DHS will help to facilitate the resettlement of Afghan nationals in the United States by streamlining the processes of several requests including those for work authorizations, Green Cards, and other relevant services according to the federal agency.
Operation Allies Welcome
The DHS is the federal agency leading the coordination of Operation Allies Welcome (OAW) – an ongoing all-government effort to attempt to resettle at-risk Afghan nationals, including Afghans who worked on behalf of the United States over the past few decades. The DHS claims that, by providing Afghan evacuees with a streamlined process and fee waivers, the U.S. will open doors of opportunity for these allies and help them to rebuild their lives in communities across America more quickly. The DHS further claims that its actions further show the government's ongoing commitment to Afghan nationals who were allies and provided important assistance to the U.S. government as well as other at-risk Afghan nationals.
According to data compiled by the federal government, approximately 70,000 Afghan nationals have arrived in the United States as part of OAW. The event has been recorded as the biggest airlift in American history. Upon the Afghan nationals' arrival, the DHS exercised discretion to parole these individuals on a case-by-case basis into the United States for emergency humanitarian reasons. Individuals who are paroled may apply for work authorization. Similarly, Afghan nationals also have the opportunity to apply for immigration benefits through the U.S. federal government including Afghan special immigration status, asylum, and lawful permanent residence.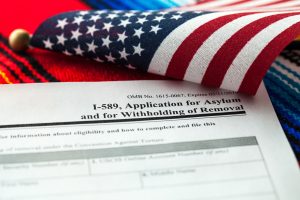 Afghan nationals who were paroled into America on or after July 30, 2021 are eligible for fee exemptions and streamlined processing of:
Additional information for Afghans can be found on USCIS's website.
Legal Asylum for Immigrants
Immigration laws in the United States permit certain eligible individuals of foreign countries to be granted protection and a valid immigration status if these persons face persecution in their home country. These immigrants obtain this protected status from the United States government when they apply for, and are granted, asylum or qualify as a refugee. Individuals may apply for refugee or asylum status if they have a reasonable fear of persecution based on their political opinion, religion, nationality, race, or membership in a social group. 
One form of protection that is granted to individuals is refugee status. The applicants seeking refugee status must establish that they:
Are located in a country outside of the United States;

Are of a special humanitarian concern to America;

Demonstrate a reasonable fear of persecution; and

Can be admitted to the United States.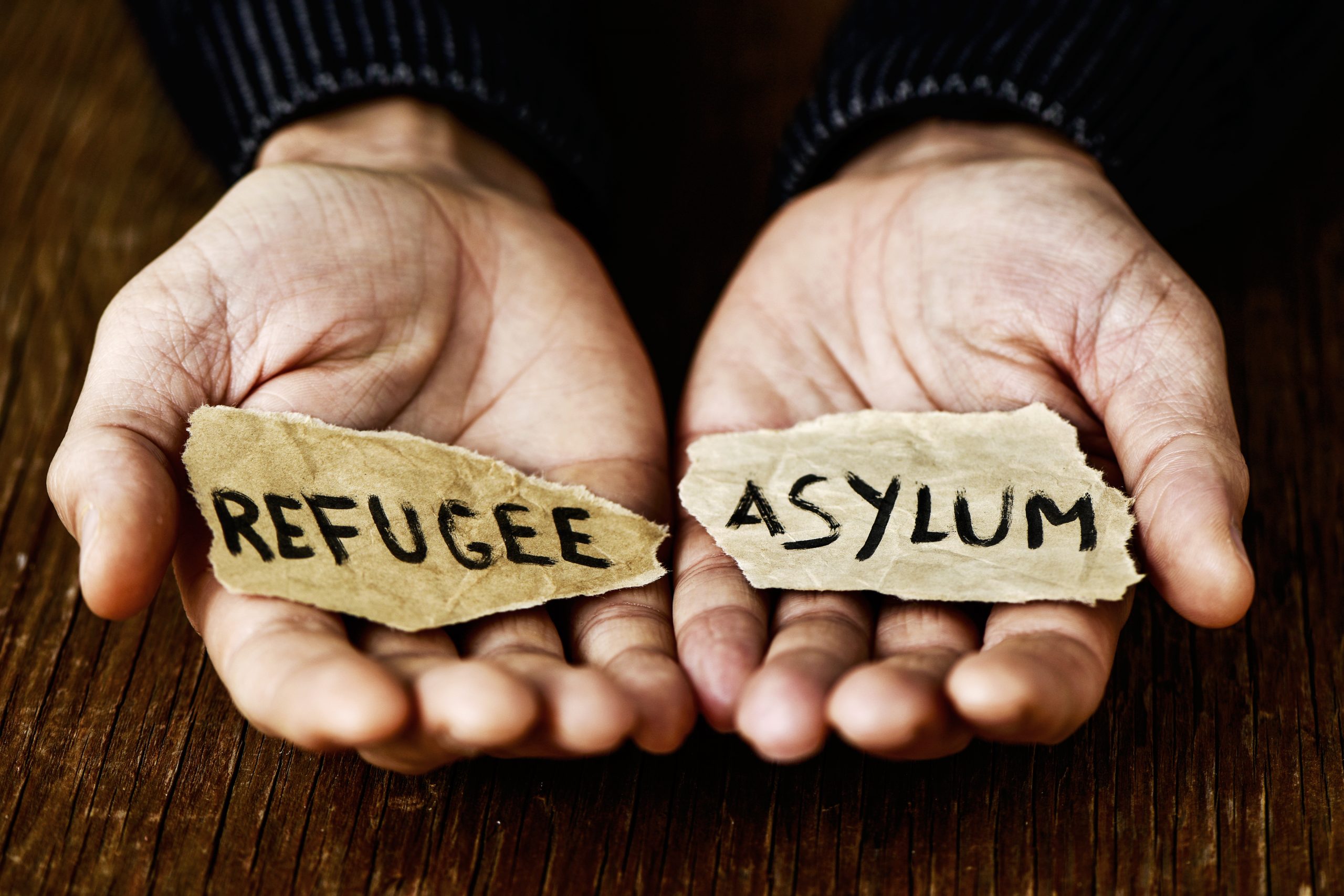 Refugee Status Explained
Refugees that have completed the process and have lived in the United States for a minimum of one year must apply for a green card at this point by filing Form I-485 and include supporting evidence. In order for a refugee to become eligible for permanent residency in America, in addition to the one year physical presence requirement they must not have had their refugee admission terminated and not already acquired permanent residence status.
If you or someone you know is able to demonstrate that there is the possibility of persecution in the future based on these categories, there may be an opportunity to apply for protection from the USCIS. Depending on the circumstances and situation, an individual may fall under several of the previously named categories. 
Asylum Status Explained
Unlike refugees, those seeking asylum are individuals who are already present in the United States because these persons either had a reasonable fear that they would suffer persecution or have already suffered persecution in their origin country. An applicant may also be granted asylum status if the person can show that they would be subjected to torture in their home country.
Another form of protection that is granted to individuals is asylum  status. The applicants seeking asylum status must:
Meet the definition of refugee;

Already be physically present in the United States; and

Seek admission at a U.S. port of entry.
If an alien can establish that he or she has a well-founded fear of persecution, the person is eligible to apply for withholding or asylum in the United States on constitutionally or statutorily protected basis. This protection allows a person to petition the United States for political asylum. Of note, when applying for withholding the protected interest is much higher. Moreover, applications for asylum protection can be sought regardless of the person's current immigration status or country of origin. That being said, U.S. Congress has restricted applications for asylum for those individuals who submit their request more than a year after their arrival in America. The exception to this is if there has been a change in circumstances or extraordinary circumstances and an initial asylum application has already been denied.
The American government provides victims of persecution with the ability to seek and gain protection. While such protection is beneficial–and oftentimes life-saving–to those seeking it, such protections are not guaranteed. Applications must complete several forms and go through strict procedures within a particular time frame. In order to ensure that protection is successfully granted, it is advisable to use an experienced immigration attorney. The legal team at Lasnetski Gihon Law know the nation's complicated immigration laws. Contact us today for your initial case evaluation.