What is Prosecutorial Discretion?
            Prosecutorial discretion is the authority of government immigration agencies to determine how to use its resources (tax payer's money) to enforce the law. This means that ICE attorneys may choose not to pursue certain immigration enforcement actions, such as arrests, detentions, or deportations, in particular cases.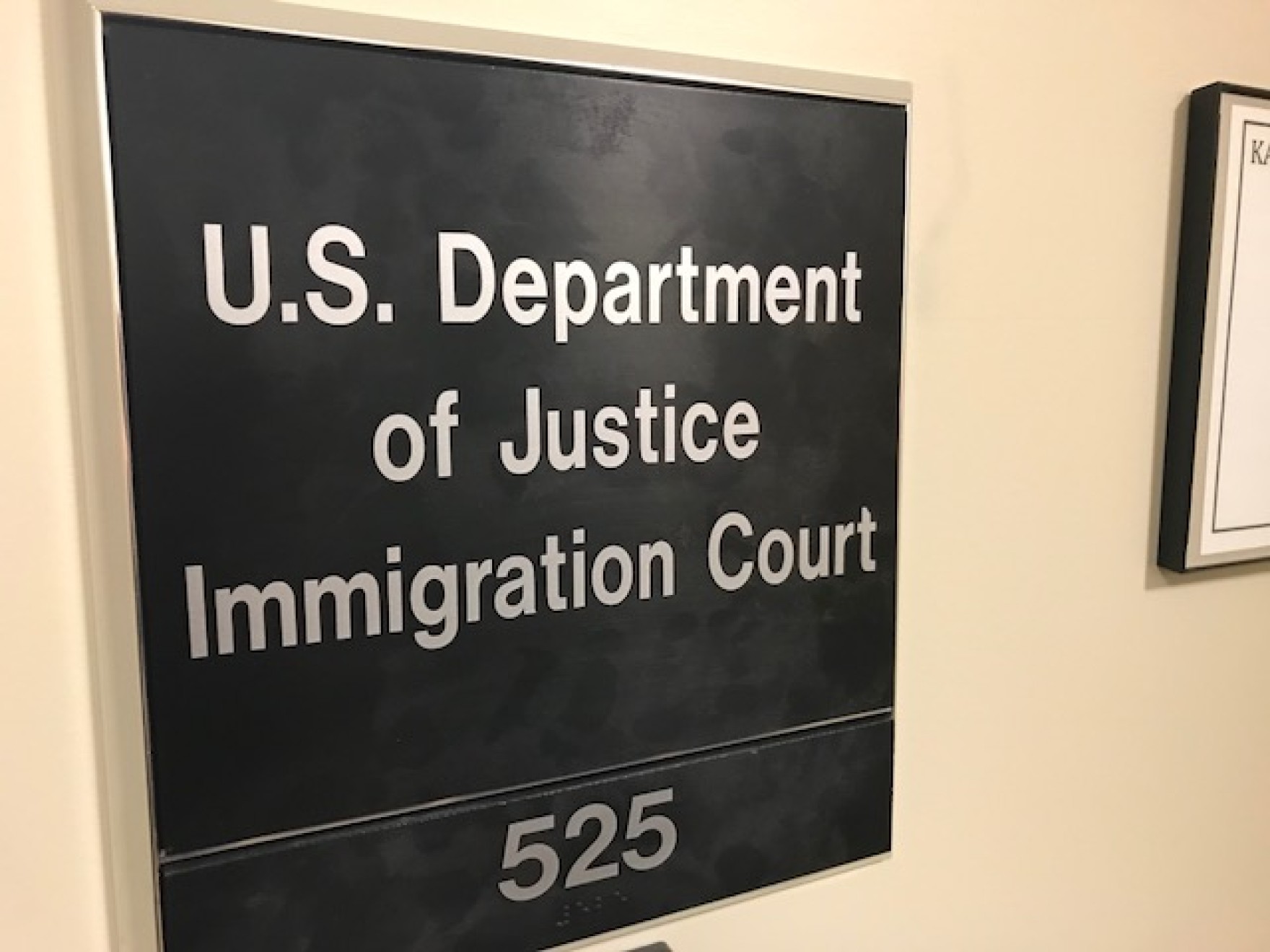 How can Prosecutorial Discretion Help Me?
         If you're eligible, prosecutorial discretion can help you because ICE officers may choose not to arrest, detain, or deport you based on certain factors present in your specific case. This also means that ICE attorneys could choose not to file a Notice to Appear (NTA) in your case or choose to cancel an NTA that has already been issued or dismiss or terminate or admin close a case that has already been filed. They could also join motions for immigration relief or to reopen a case if you are granted prosecutorial discretion.
Am I Eligible for Prosecutorial Discretion?
            ICE attorneys will determine whether you are eligible based on the following positive and negative factors, which are specific to your case.
Favorable Factors ICE may Consider
There are many factors that may help you while seeking prosecutorial discretion from ICE attorneys. These factors include, but are not limited to:
the length of time you've spent in the United States;
if you have served in the United States military;
how and why you entered the country;
your current immigration status;
your work and education history in the United States;
whether you're a witness, victim, or plaintiff in a civil or criminal case;
whether you're eligible for immigration relief like asylum, adjustment of status or cancellation of removal;
your contributions to your community; and
any "humanitarian" factors relevant in your life, such as taking care of a sick relative in the United States or being pregnant.
If you are in at least one of these groups and do not have any serious negative factors working against you, ICE can help you through prosecutorial discretion. This can include not putting you in immigration court to begin with or dismissing or admin closing your pending removal case.
You may have  very strong chance for prosecutorial discretion If you or an immediate relative have either served in the military and were honorably discharged or are currently serving in the military; if you are likely to get temporary or permanent status; if you have compelling humanitarian factors; if you are a long-time lawful permanent resident; or if you are a witness, confidential informant, or are otherwise assisting law enforcement.
Unfavorable Factors ICE may Consider
Even if you have many strong positive factors, you may not be a good candidate for prosecutorial discretion if you have one or more of the negative factors. There are three main factors that ICE attorneys consider to be "enforcement priorities" for you to keep in mind. If you are an enforcement priority, ICE will focus their efforts on you for removal. These factors include:
whether you are considered to be a threat to national security;
a threat to border security; or
a threat to public safety.
You may be considered a threat to public safety if you have been convicted of an "aggravated felony," or if you have been convicted of a gang offense or have "actively participated" in a gang after the age of 16 and "pose a threat to public safety." This means that you may not automatically be considered a threat to public safety simply for having an aggravated felony or being involved in gang activity. There are also other negative factors that ICE may consider, such as:
any criminal convictions you may have;
your participation in persecution or other human rights violations; and
previous immigration "violations," which include instances of prior unauthorized entries or prior deportations and failure to comply with terms of release on bond.
If I Have a Criminal Conviction, can Prosecutorial Discretion still Help Me?
If you have a criminal conviction, keep in mind that you may still be eligible for prosecutorial discretion. ICE attorneys will consider how serious and recent your conviction was and how many convictions you have. They may also consider any rehabilitation you have gone through or extenuating circumstances. They'll take into consideration your age when you were convicted and how long of a sentence was imposed and served.
This means that if you have a non-serious conviction from twenty years ago and this was your only conviction, ICE attorneys could still choose to grant you prosecutorial discretion. Another example is if you were very young at the time you were convicted, you may still be granted prosecutorial discretion, so long as other factors are favorable to you as well. In short, you don't need to panic if you have a conviction, it's important to keep in mind that as long as your conviction is not gang related or an aggravated felony and you are not a threat to public safety, you likely won't be considered an "enforcement priority," by ICE attorneys.
If you are in immigration court removal proceedings now or you have received a notice that ICE wants to deport you, but you have not yet been to court and you want to know if you qualify for prosecutorial discretion, call the Law Office of Lasnetski Gihon Law today. https://www.slgattorneysflorida.com/contact-us.html