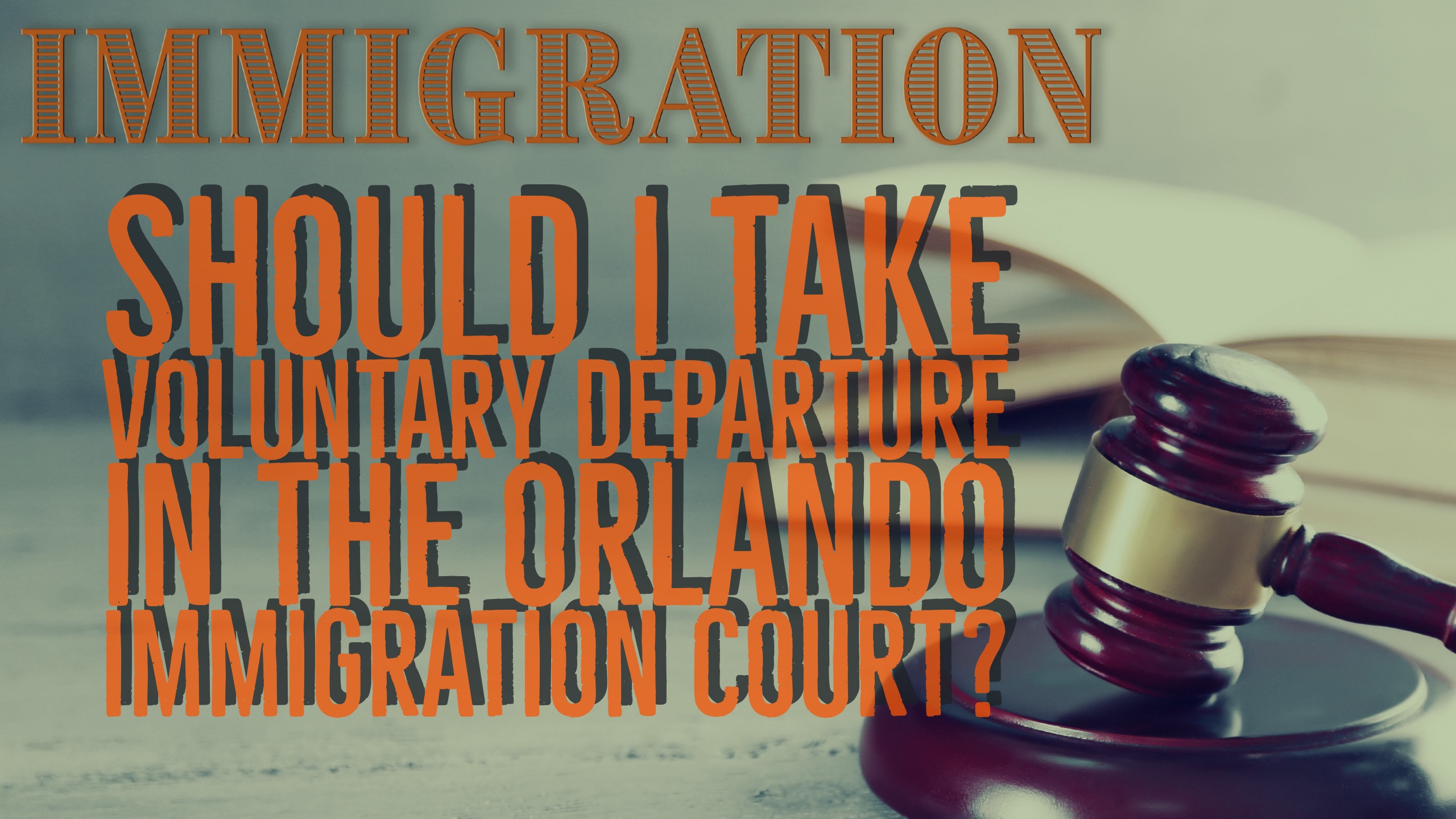 Sometimes, there just is no relief in deportation proceedings that will allow the person to stay here.  Whether it's because of lack of ties to the United States, lack of hardship to U.S. citizen relatives, criminal history, or other factors, you just may not be eligible under any provision of the Immigration and Nationality Act to remain in the United States.  No cancellation of removal.  No waivers. No asylum or withholding of removal.  Your immigration attorney has looked at your case from every angle and there just is no possible way to keep you here.  In those cases, there is often one last option that may have some very beneficial consequences.  It is called Voluntary Departure.  Florida immigration attorneys often request voluntary departure in the Orlando Immigration Court in both detained and non-detained cases.  So what is Voluntary Departure?
---
WHAT IS VOLUNTARY DEPARTURE?
---
Voluntary Departure is a form of relief that allows a person to leave on his or her own rather than under a removal (deportation) order.  Although, the person does have to leave the United States, it can have some really important benefits that help the person lawfully come back into the United States on a later date.