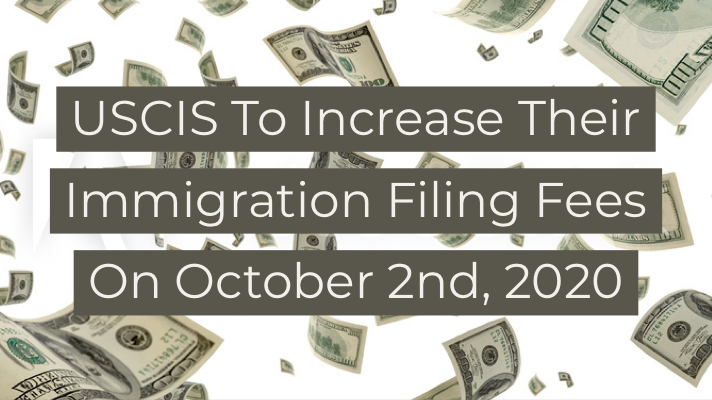 USCIS is set to increase their filing fees on immigration benefit cases, beginning on October 2nd, 2020.  This means that anyone who wants to file for an immigration benefit, including a greencard, work permit, naturalization, asylum and more should consider filing their forms before the October 2nd date, or there could be a substantial increase in cost.
---
What are the new filing fees for a greencard application?
---
Don't be fooled by the $10 decrease in filing fee for the I-485 application for a greencard from $1140 to $1130.  The total fees have actually dramatically increased.  The old fee used to include the I-765, which is an application for a work permit while the greencard application is pending.  Because the processing time for the greencard can be so long, currently up to 3 years in our jurisdiction, almost everyone is going to have to file an I-765 to obtain a work permit, which is usually approved within about 6 months.  The new fee for the I-765 is $550.
Also, you did not used to have to pay an additional fee for a travel document when you filed the I-485.  USCIS has also unbundled that fee.  The I-131, Application for a travel document will now be an additional $590.
Finally, there is a new $30 biometrics fee, which is a reduction from the old fee of $85.
So, if you file all three of those forms, the total fee will be $2300, opposed to the old fee of $1225, an increase of $,1075.
---
What about the fee to become a U.S. citizen?
---
If you want to become a United States citizen, it is going to cost you more than an extra 80% starting on October 2nd, so you should make every effort to apply before that date.  The old fee was $640.  The new fee is $1170, or $1160 if you file online.  The old fee added an $85 biometric fee for a total of $725.  The new biometric fee is $30, so the new total fee to file for naturalization will be $1200 to file by paper and $1190 to file online.
---
What about the fee to remove the conditions from my greencard?
---
To file the I-751 Petition to remove conditions, your filing fee increase will be 28% from $595 to $760.  If you factor in the biometrics fee, which used to be $85, the total fee was $680.  With the new $30 biometrics fee, the total new fee will be $790.  So, there is a $110 increase.
---
What are the filing fees to renew my greencard?
---
Here is some good news.  The application to renew your greencard has actually decreased.  The old fee was $455.  The new fee is $415 to file by paper and $405 to file online.  So, it is a 11% decrease in fees to file by paper and 9% decrease to file online.
---
Should I hurry up and submit my forms before October 2nd?
---
Not necessarily.  There may be valid reasons why you would want to wait until after October 2nd to file your forms.  For example, if you are filing to become a United States citizen, you must prove that you have had good moral character for a specific period of time, either 3 or 5 years.  If you had some negative good moral character issue within that time period, it may make sense to wait until that issue is outside the good moral character time period.  You should always make sure that there are no landmines waiting for you when you file a form with USCIS.  That's why its a good idea to go talk to an experienced immigration lawyer about your case.  Even if you want to file all of the paperwork by yourself, it doesn't hurt to talk to an immigration lawyer to make sure you aren't missing something important.  You may not be aware of complex issues that are present in your case.
---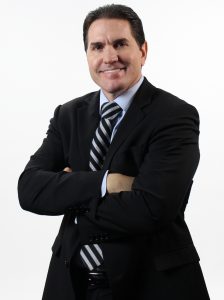 Jeremy Lasnetski is a partner at the Law Offices of Lasnetski Gihon Law. The firm focuses on immigration, criminal defense and personal injury. Mr. Lasnetski focuses his practice on immigration and criminal defense and is the former Jacksonville Regional Vice Chair of the American Immigration Lawyer's Association, Central Florida Chapter.  He has represented clients in deportation proceedings, USCIS benefit cases, consular processing cases, and more.  He routinely gives presentations on immigration law issues to both criminal and immigration lawyers at conferences and seminars throughout the State of Florida.