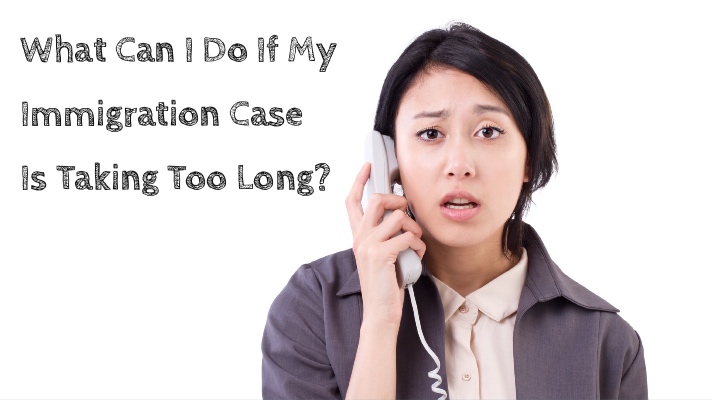 Many immigration cases can take up to a year or more during what is called the normal processing time.  For example, the local Jacksonville USCIS office has a published processing time of 8 months to 15.5 months for a spouse of a United States Citizen to obtain a greencard.  If your case is within the normal processing time, then the only thing you can do is wait for the government to process your case.  You can check the normal processing times for each type of application or petition for each office or center here: https://egov.uscis.gov/processing-times/: But what if it has been much longer than the normal processing time?  We're going to discuss some options that may be available to you.
---
What is the first thing I should do if my case is outside the normal processing time?
---
You can always enter your Receipt Number into the USCIS online case status system.
However, this will usually provide very little information and often provides information that you already have.  For example, it may simply state that a letter was mailed out to you a long time ago.  You may have received that letter and are now waiting on an interview notice or some other action to be taken on your case.  This online case status system won't typically provide you with the information you're looking for.
If your case is outside the normal processing time (for example, it has been 2 years since you filed for a greencard and the normal processing time is between 8 months and 15.5 months), the first thing you should do is call the 1-800 customer service number.  Unfortunately, this will probably not solve your problem because you will only be speaking with a representative that follows a script and is authorized to give you very limited information.  However, it is a good first step to determine where your case is in the process.  The USCIS customer service number is 1-800-375-5283.  You should have your receipt number provided to you when you filed available to give to the representative.  The customer service representative will be able to tell you what the last action was on your case and whether a letter or notice has been mailed out.  But don't expect too much information.  You can ask to speak to a supervisor who has a little more authority, but not much.  The real benefit to calling the 1-800 number is that it sometimes nudges your case loose from just sitting with no action being taken.
---
Calling the 1-800 didn't help.  What now?
---
If you didn't get anywhere with the phone call, the next step might be to make an Infopass appointment.  An Infopass appointment is a face to face meeting with a USCIS adjudicator at the local USCIS office where you can ask them questions and they can check their system to provide you with information about your case.  USCIS continually changes its policy on who can make an Infopass appointment and for what reason, so be sure to check your local offices policy.  For example, at the time of writing this blog, USCIS recently changed its policy and will now only make Infopass appointments for people in limited circumstances where the person is required in person, for example, because the person needs a stamp in their passport.  This change in policy has dramatically limited non-citizen's ability to get information about their cases.
---
Ok. The phone call didn't get me anywhere and I can't make an Infopass appointment.  Now what?
---
It may be time to mail your questions to the location that has jurisdiction of your case.  Here in Jacksonville, there used to be an email box where attorneys could send their inquiries, however, at the time of the writing of this blog, that email box has been discontinued.  Now, any inquiries must be made through snail mail.  However, this may be the most effective tool.  Writing a letter to a supervisor in charge regarding a case that is out of processing time may nudge the case loose and result in a decision on the case or at least an explanation why the case is still pending with no decision.
---
None of that worked.  What now?
---
Unfortunately, the most effective tool in your toolbox is also the most expensive and time consuming.  You can sue USCIS in federal court.  You can file a civil lawsuit against them asking a federal judge to order them to make a decision on your case.  Often, when USCIS receives the lawsuit, they make a decision on the case, rather than defend against the lawsuit, so this can be a very effective tool to use to obtain a decision.  However, drafting the lawsuit, serving the proper parties, and filing the lawsuit takes a lot of time, expertise and can therefore be expensive.
---
What if I'm ready to file a lawsuit against the government to force them to make a decision on my case?
---
If you want to learn more about suing the federal government to get them to make a decision on your case, give us or a local experienced attorney in your area who has experience specifically in federal litigation.  Our firm can help you in the Middle District of Florida and the Northern District of Florida, so if you have a case with USCIS that has been pending for longer than the normal processing time anywhere north of South Florida, give us a call.
---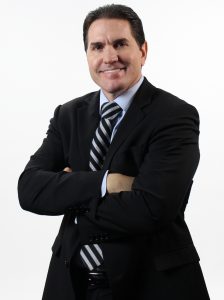 Jeremy Lasnetski is a partner at the Law Offices of Lasnetski Gihon Law.  The firm focuses on criminal defense, immigration and personal injury. Mr. Lasnetski focuses his practice on immigration and criminal defense.  Mr. Lasnetski is the former Jacksonville Regional Vice Chair of the American Immigration Lawyer's Association, Central Florida Chapter and has represented clients in deportation proceedings, USCIS benefit cases, consular processing cases, and more.  He routinely gives presentations on immigration law issues to both criminal and immigration lawyers at conferences and seminars throughout the State of Florida.