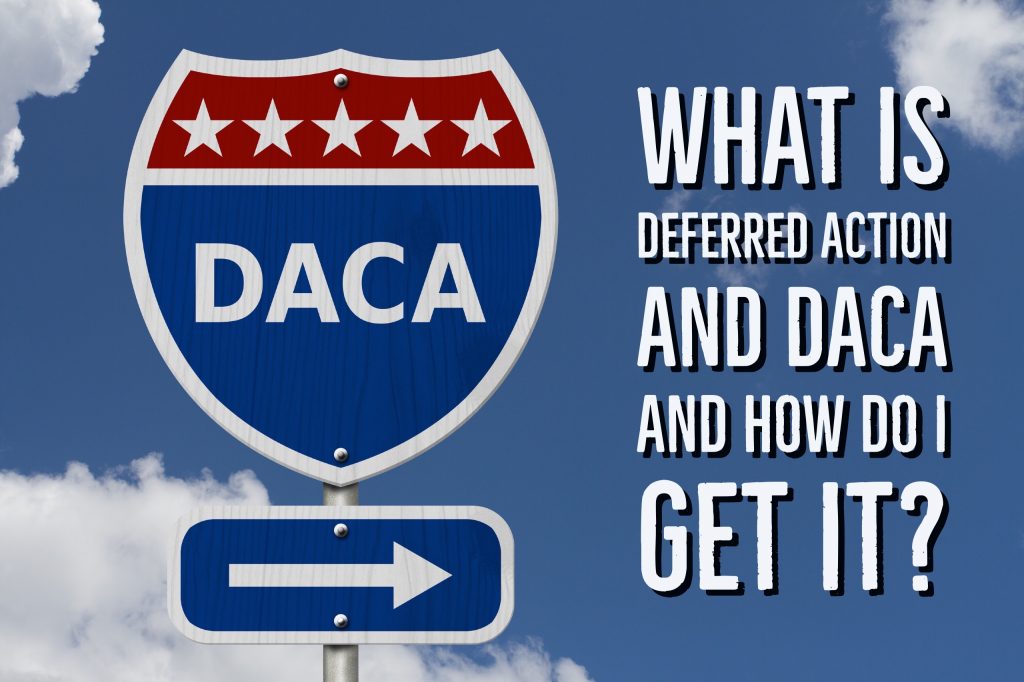 For countless numbers of people, deferred action is the only relief from deportation that is available.  Non-citizens who entered, or were brought into the United States as children, without lawful status, and who have no pathway to lawful permanent residence may be eligible for some form of deferred action.  So what is deferred action exactly?
Deferred Action is basically a bandaid for a serious wound.  It is temporary relief for a permanent problem.  But sometimes it also serves as a bridge between unlawful status to lawful status, when a new pathway becomes available.  Deferred Action does not confer any immigration status on the person, but it does present some extremely valuable benefits.  When the government grants a person deferred action, they are providing a formal statement that the government will not seek to deport that person for a definite period of time.  The person can obtain an employment authorization card and lawfully work in the United States.  The person also can usually obtain a lawful driver's license.
The most common form of deferred action is called DACA.  DACA is "deferred action for childhood arrivals."  You may be eligible for DACA if you meet the following requirements:
You were under 31 as of June 15, 2012;
You came to the U.S. before you turned 16;
You have continuously resided in the U.S. since June 15, 2007;
You were physically present in the U.S. on June 15, 2012, and at the time of applying for DACA;
You had no lawful status on June 15, 2012;
You are currently in school, have graduated or obtained a certificate of completion from high school, have obtained a GED, or are an honorably discharged veteran of the Coast Guard or Armed Forces of the United States; and
You have not been convicted of a felony, significant misdemeanor, or three or more other misdemeanors, and do not otherwise pose a threat to national security or public safety.
If you receive DACA, you will obtain a notice granting deferred action and separately receive an employment authorization card.  You will be granted DACA for two years.  You can reapply every two years.  DACA is discretionary, there is no right to obtain DACA or renewals of DACA.  This is why deferred action is simply a bandaid.  It is temporary and does not solve the overall problem of unlawful status.  However, many times people become eligible to obtain lawful status while they have DACA.  For example, let's say Benjamin came to the United States in 2005 when he was 10 years old.  His family brought him over the border and he has no lawful status.  He has grown up in the U.S., graduated high school and has resided in the U.S. ever since.  He has never been arrested before.  He applied for and currently has DACA.  If he meets and marries a United States citizen, he may be eligible to obtain advanced parole, leave the U.S. and return, and adjust status to a lawful permanent resident based on his marriage to a United States citizen.  (*There are many moving parts here.  You should consult with an experienced immigration attorney to discuss your particular situation before making any decisions on your case.)
Deferred Action, including DACA, have helped so many good, hardworking people who have contributed to this country.  If you have questions about whether you qualify for some form of deferred action, consult with an experienced immigration attorney.