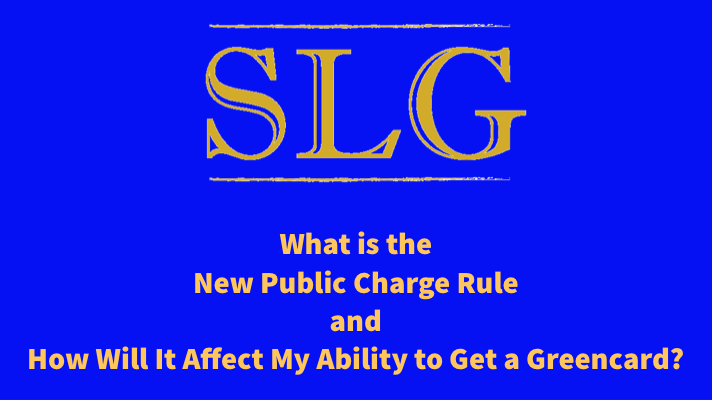 Beginning on February 24th, 2020, most non-citizens applying for a greencard have been subject to a dramatic change in the Public Charge Rule.  This change is going to present an additional burden on those seeking a greencard, including the need to fill out and submit a new form, the need to present additional evidence, and the potential need for a joint sponsor.  It will also increase the number of greencard denials.
---
What is the Public Charge Rule?
---
Section 212(a)(4) of the Immigration and Nationality Act makes any person likely to become a public charge inadmissible.  The applicant has the burden of proof.  This means that most applicants for greencards must prove to the government that you are not likely to become a public charge.  In the past, it was usually enough to submit an I-864, Affidavit of Support from the Petitioner (U.S. citizen spouse, parent, etc.) along with tax returns showing that the Petitioner made 125% of the federal poverty level.  This is no longer the case.  Now, the government requires a completely new form, Form I-944 to be filed by the applicant, along with new additional evidence.
---
What is Form I-944, Declaration fo Self-Sufficiency?
---
The I-944 is a new form that most applicants for a greencard must submit along with their Form I-485, Application to Adjust Status.  The form requires that you submit a great deal of financial information, including, household income, history of receiving public benefits, assets, liabilities/debts, and more.  The form requires you to provide a U.S. credit report along with disclosing your credit score.  The form also requires you to submit evidence of health insurance.  The form also requires that you disclose your educational and occupational history and skills.  You will be required to submit substantial documentation related to many of these disclosures.  Before submitting the form, you should consult with an experienced immigration attorney and thoroughly read the Form I-944 instructions provided by USCIS.
---
Why do I have to fill out this form?
---
If the government determines that the applicant is likely to become a public charge, the I-485, Application to adjust status will be denied.  The government uses Form I-944 and its accompanying evidence to determine whether a person is likely to become a public charge.  USCIS will look at factors like the applicant's age, health, family status, assets, resources, and financial status, education and skills, and more.
---
How will this affect people applying for greencards?
---
Although we don't know how strict USCIS will be when determining whether an applicant is likely to become a public charge, we can expect to see an increase in greencard denials.  This new policy is going to negatively affect many families, including young couples who are just starting out and haven't established themselves financially yet, as well as older applicants who are retired or unable to work.
---
How can I increase my changes of getting my greencard in light of the new Public Charge Rule?
---
Submission of sufficient evidence is the biggest thing you can do to increase the probability of approval.  Many people have evidence that they are not likely to become a public charge, but they simply don't submit it.  If evidence is not submitted, it does not exist in the record and therefore isn't considered.  Obtaining and submitting evidence of health insurance is a key consideration.  Joint sponsors that make substantially more than 125% of the federal poverty level for their household size is another potential option.   Discuss your particular situation with an experienced immigration attorney before you file for your greencard.
---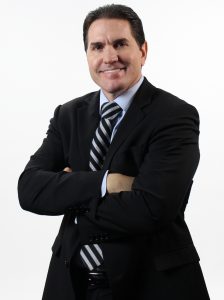 Jeremy Lasnetski is a partner at the Law Offices of Lasnetski Gihon Law. The firm focuses on immigration, criminal defense and personal injury. Mr. Lasnetski focuses his practice on immigration and criminal defense and is the former Jacksonville Regional Vice Chair of the American Immigration Lawyer's Association, Central Florida Chapter.  He has represented clients in deportation proceedings, USCIS benefit cases, consular processing cases, and more.  He routinely gives presentations on immigration law issues to both criminal and immigration lawyers at conferences and seminars throughout the State of Florida.