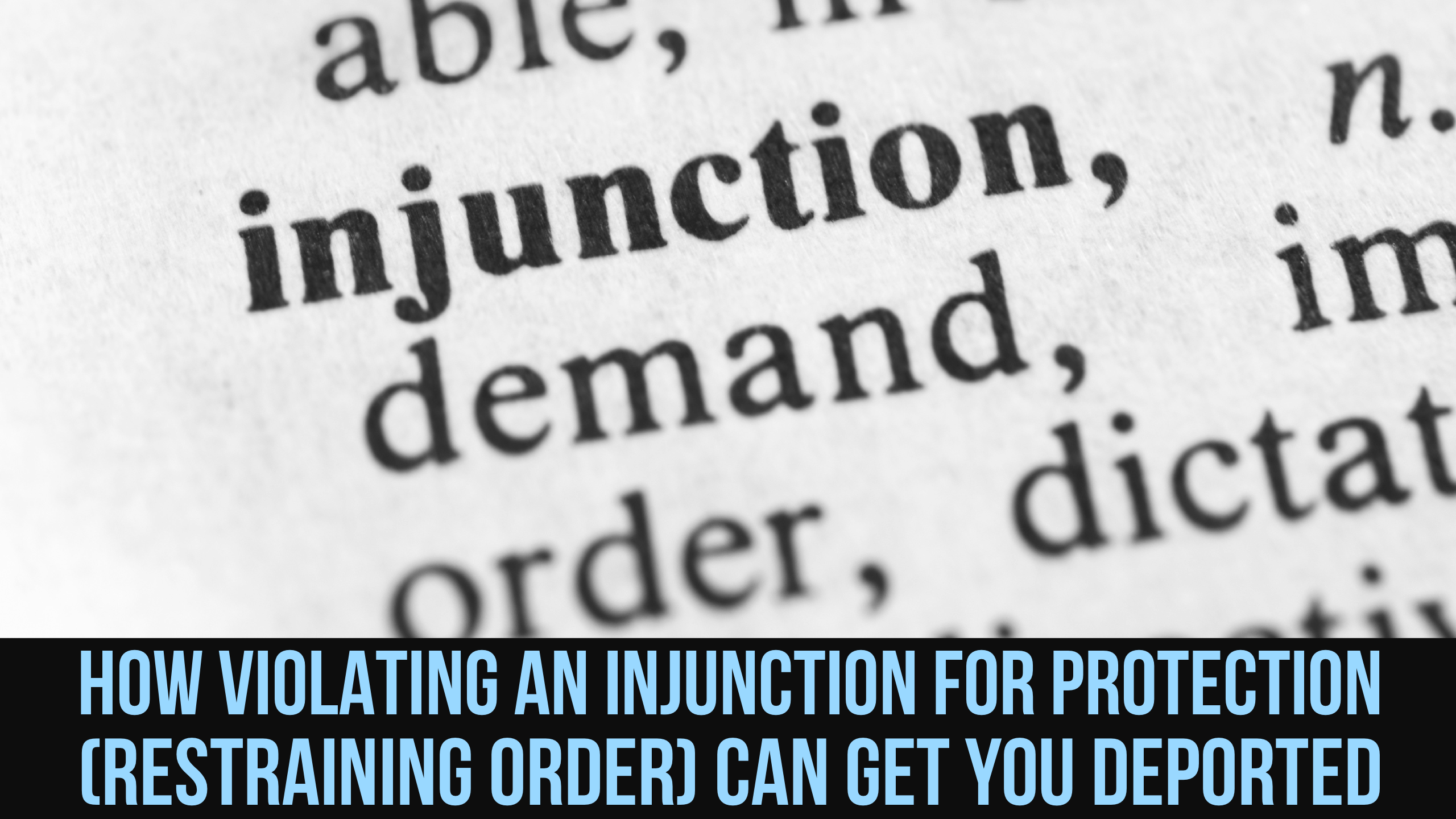 Violation of an Injunction for Protection is a landmine for non citizens.  If you, or a loved one, is not a United States citizen and have been served with an injunction or charged with violating an injunction, call an experienced immigration attorney for a consultation.  Here's why:
The Immigration and Nationality Act includes a provision that makes a non-citizen deportable if they have an injunction for protection (aka restraining order) against them and the court determines that person violated the injunction by engaging in the conduct the injunction was meant to prevent.  INA §237(a)(2)(E)(ii)
---
What is an Injunction for Protection?