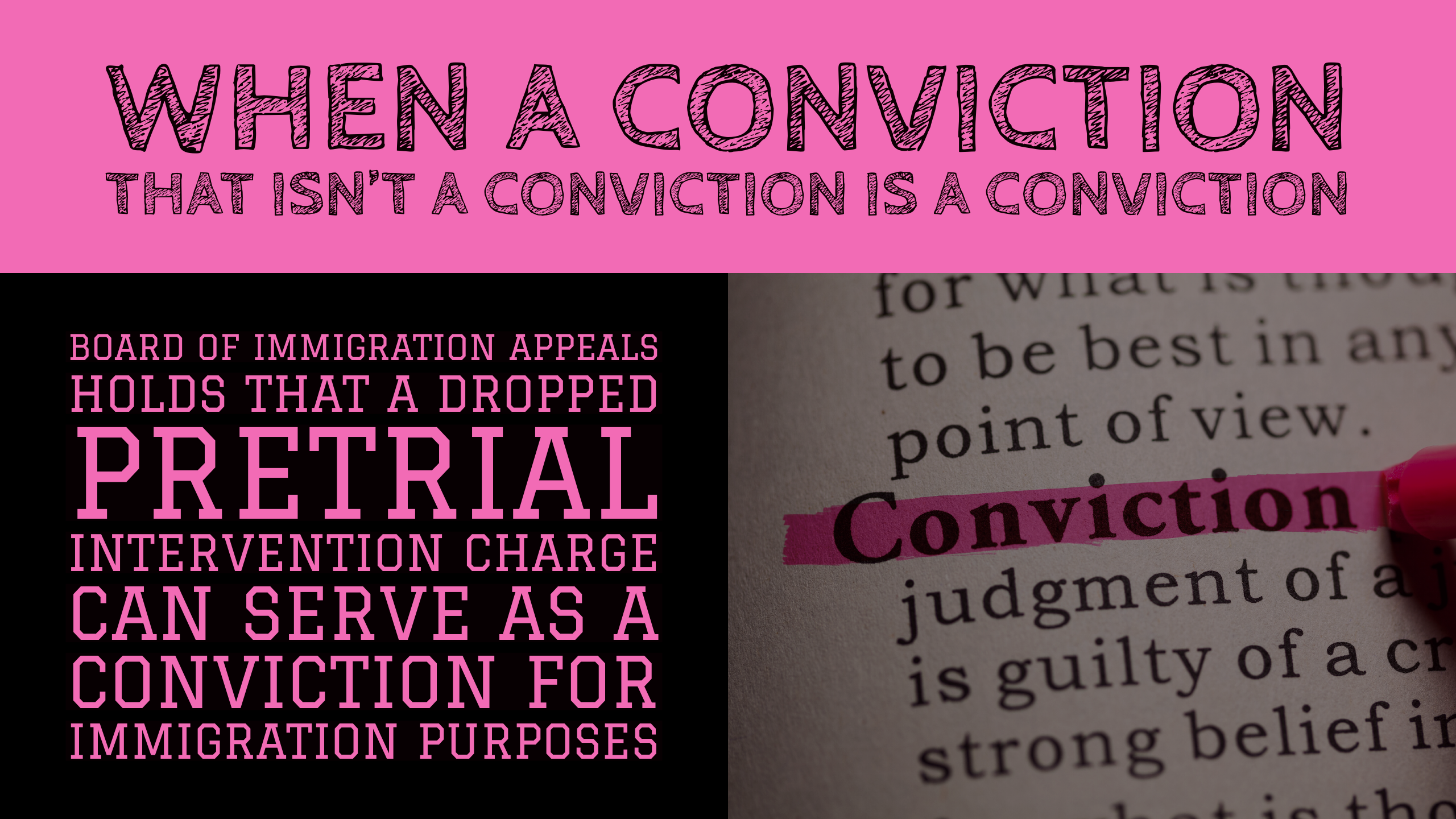 Consider this:  You are a Lawful Permanent Resident who has lived in the United States for nearly your entire life.  You have always been in the United States legally.  One day, you get arrested for a crime you did not commit.  Or maybe you did violate the law, but it was a very minor charge and you have never been in trouble before.  Like so many United States citizens in the same situation, you are offered a pretrial intervention program.  That is, the prosecutor diverts your case from the court system, has you perform some community service, pay some fines, maybe take a class, and if you complete all of the requirements, they drop the charges.  Under the laws of the State of Florida, you would even be able to get the charge expunged from your record.  After all, the law in this land of opportunity is set up to give people second chances when they make a mistake.  So, you enter the pretrial diversion program, do everything you were asked to do, successfully complete it, and the charges are dropped.  All is well, right?
Well, not according to the Board of Immigration Appeals (BIA).  In a recent decision, the Board of Immigration Appeals held that even if a case is referred to a pretrial diversion program and ultimately dropped, it can serve as a conviction for immigration purposes and be used as the basis for deportation.  What? How can that be? Here is the thought process:
---
What is the definition of a "conviction" for immigration purposes?