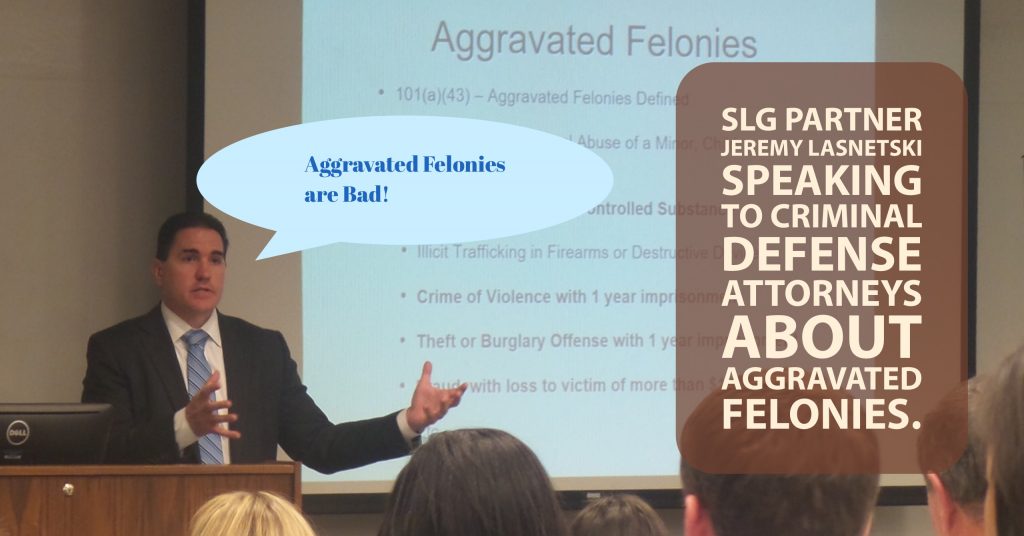 Any criminal arrest or conviction will have some negative consequence for a non-citizen.  Whether it is prolonged delay at the border while Custom and Border Protection (CBP) agents ask you questions, whether you are denied a bond in immigration court, whether you are denied the right to become a United States citizen or whether you are placed in deportation proceedings, criminal charges are bad.  Some criminal cases will have more severe consequences than others.  When it comes to the worst possible criminal conviction you can have, Aggravated Felonies are at the top of that list.
AGGRAVATED FELONIES ARE BAD!
Aggravated Felonies are bad!  Real bad.  They are referred to in many different provisions of the Immigration and Nationality Act.  They almost always will result in deportation.  They prevent a person from ever becoming a United States citizen.  And they preclude you from obtaining almost all forms of relief in immigration proceedings.