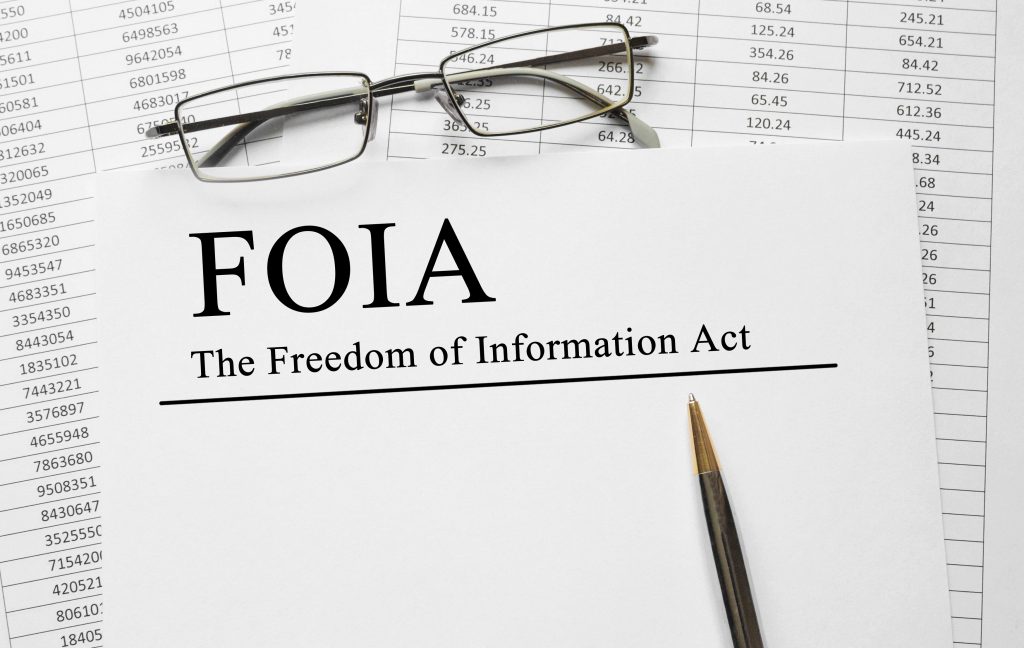 Yes, absolutely and without a doubt, if you have a pending immigration case, an old immigration case you want to reopen or you are not a U.S. citizen and want to know about your immigration history, you need a FOIA and you need it now. Information is power and FOIA is information. The federal government loves to use acronyms to describe everything, whether its DHS, ICE, USCIS, CBP, LPR or USC, if you can break a phrase down into letters, Uncle Sam will do it. FOIA is just another example of that and stands for "Freedom of Information Act."   Knowing how to request one and having the right attorney review it could be the key to winning your immigration case or losing and getting deported.
When I worked for U.S. Immigration and Customs Enforcement (ICE), we had unlimited access to data and the files of everyone who had an A-file (Alien file). We had vast networks of systems that compiled data on individuals in the U.S. who were born overseas or people deported from the U.S. who were trying to come back. If you know where to look, you could find a tremendous amount of information that could help immigrants trying to avoid deportation. However, most of the time, the government immigration attorneys, officers and agents would keep the information to themselves and often use it against the immigrants.
One of the greatest resources that the federal government has, as it relates to immigration, is information. This is not information that is public record like in criminal cases. Federal government immigration information is protected by a variety of privacy laws and policies. This means, usually, only the person that is the subject of the record can request it, and the government can hold back some of the information for a variety of reasons.