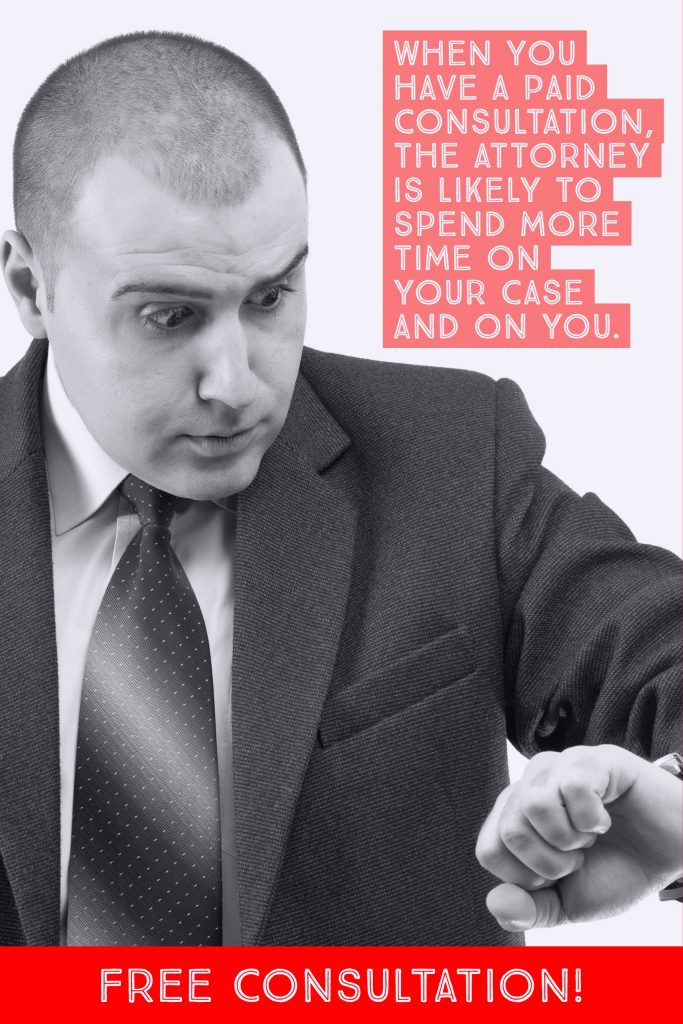 Many potential clients who call our office ask this question:  Why do I need to pay for a consultation with your immigration attorney?  There are two easy answers to that question.  First you get what you pay for.  And second, an attorney's time and knowledge are what they have to offer to a client.  If an immigration attorney is willing to do a comprehensive telephonic or in-person consultation on every immigration case for free, that may not be the attorney you want to handle your case.
There are exceptions to this rule; low or no-cost organizations, legal aid, Catholic Charities and other places may offer free consultations and they can still provide quality legal services.  There are also certain types of cases that an immigration attorney may provide a free consultation to talk about, but they may charge a fee for other types of cases.
Immigration clients should be very careful when deciding which attorney to trust with their case, their future, and their families' futures.  All immigration attorneys are not the same.  Some have many years of practice and experience, while others are very new to the law.  Some have expertise in certain areas of immigration law that other immigration attorneys simply don't have.  Some immigration attorneys are Board Certified by the Florida Bar, which means that they are experts in immigration law.  Florida Bar Board Certified attorneys have to pass very rigorous ethical and educational requirements along with passing a board exam.