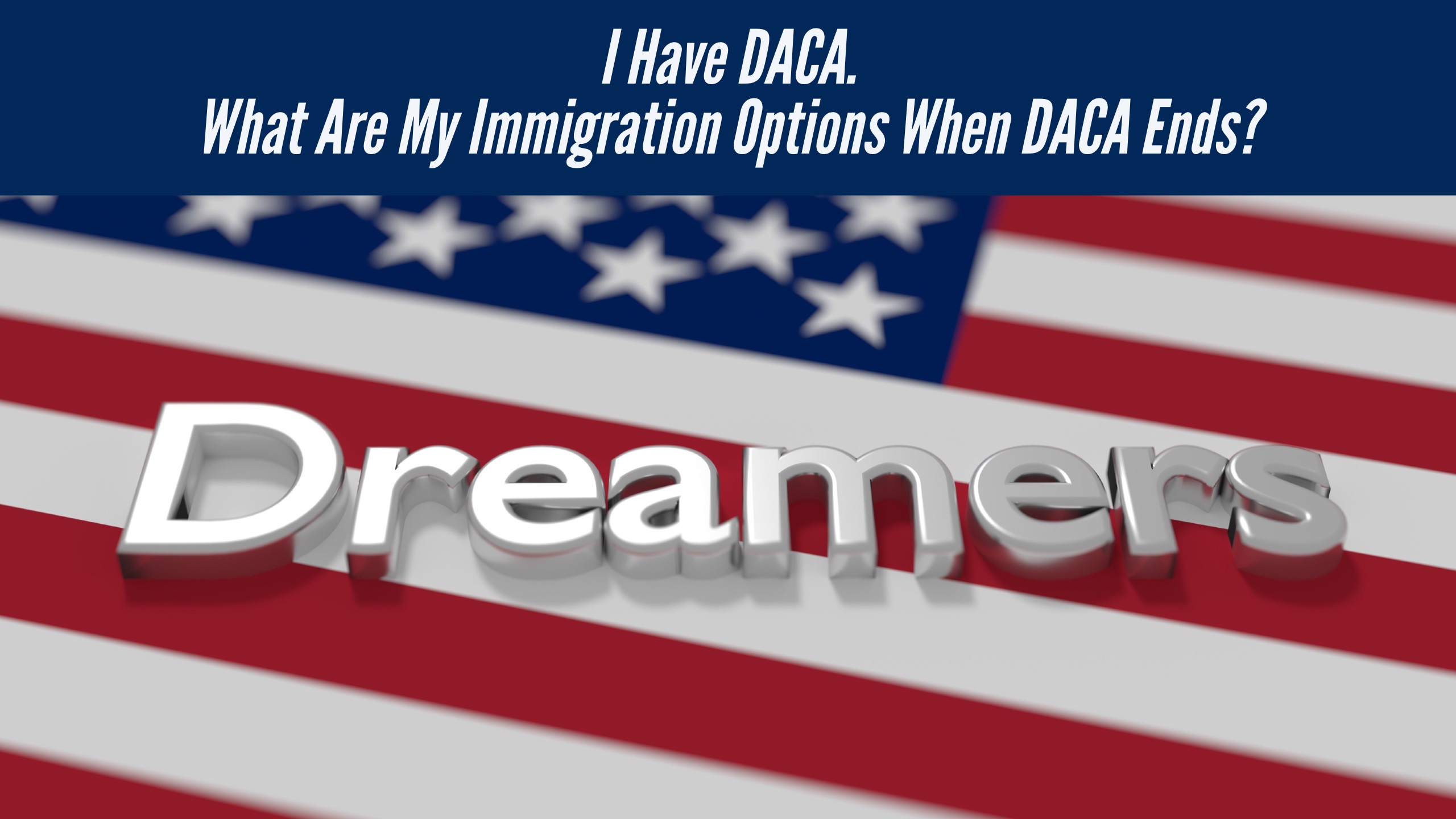 The President recently announced that the DACA (Deferred Action for Childhood Arrivals or "Dreamers") program is ending as we know it. The government will not accept any new applications for DACA effective September 5, 2017. If you had a new DACA application pending already, the government will not automatically deny it, they will give you a decision. If you currently have DACA and your Work Permit is set to expire before March 5, 2018, you can apply to renew your DACA and work permit, BUT YOU MUST FILE BEFORE OCTOBER 5, 2017 or your application will be rejected.
It is very, very important for everyone with DACA to look at their work permit immediately. If the expiration date is between September 5, 2017 and March 5, 2018, you should go see an experienced immigration attorney as soon as possible for advice on what to do. Do not wait, you must apply to renew your DACA and work permit before October 5, 2017 or you will lose both when the work permit expires.
One important thing to remember about the President's announcement is that everyone with DACA and a work permit will continue to enjoy the protection of not being deported and being able to work until the documents expire. That is, unless the government terminates your DACA before then for one of many reasons, like you were convicted of a crime or committed some sort of immigration fraud.