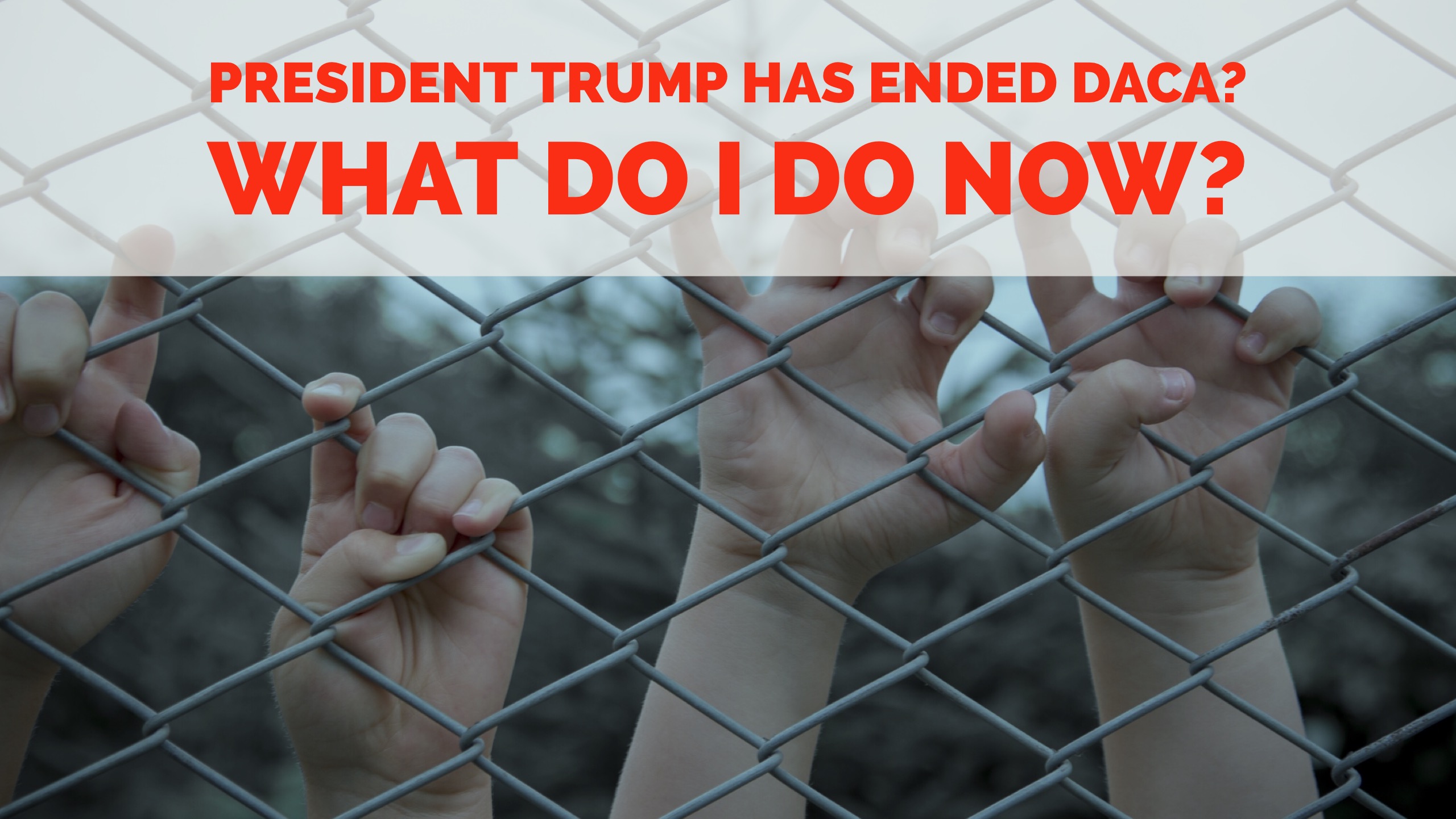 On September 5, 2017, President Trump announced that he was ending DACA . . . sort of.  Its true, DACA, formally known as Deferred Action for Childhood Arrivals, is ending as we have known it since 2012 when President Obama created the program.  However, its important to remember, the program is not ending immediately for people who already have DACA or who have already applied for DACA for the first time.  If you have already applied for DACA, or applied to renew your DACA, or have DACA, today's announcement does not effect you immediately.  But that doesn't mean you have nothing to worry about.
Today's announcement immediately stops anyone who does not already have DACA from applying for it.  It also stops anyone who has DACA from applying for advanced parole, which is a benefit that allows people without a lawful immigration status to leave the U.S. and return without a visa.  Advanced parole is important for DACA recipients for two important reasons, 1) people without status in the U.S. cannot usually travel abroad and return to the country legally without advanced parole and 2) once a DACA recipient travels outside of the country and returns on advanced parole, they may be eligible to apply for adjustment of status through a family member when they were not eligible previously because they had entered the country without inspection and admission or parole.
If you have DACA, or have already applied for DACA for the first time, it is important to know how today's announcement affects you and what you can do to protect your immigration status.