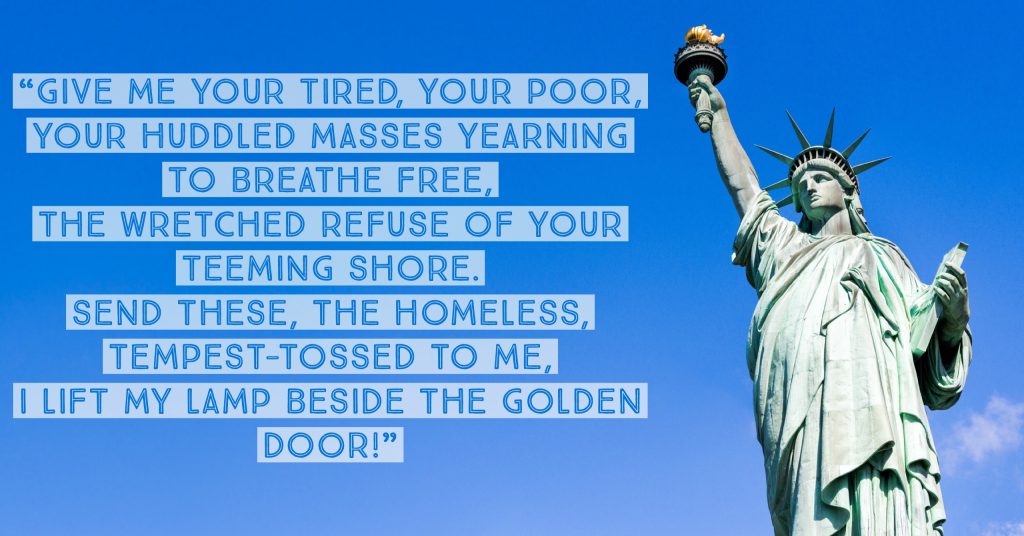 Despite Emma Lazarus' poignant words inscribed at the Statue of Liberty suggesting a welcoming embrace to asylum seekers, a troubling new implementation of policy is in direct conflict with our nation's ideological fascination with freedom.  Immigration attorneys throughout the country are finding that people seeking asylum at our borders and within are being held in custody without parole or bond pending their asylum cases. Not only is this a strong deterrent to those who are being persecuted in other countries from finding freedom in the greatest free country in the world, it directly contradicts our longstanding ideals as a nation.
The United States was founded on the idea of freedom.  Religious freedom.  Political freedom.  Freedom in our daily lives.  Give me liberty or give me death.  We welcome the best and brightest from other nations and other cultures.  We incorporate the best ideas and the best practices from those best and brightest minds.  That is how we became the greatest nation on earth.  A melting pot of brilliance.  Yet, the message we see now coming from our government is very clear.  Asylum Seekers – You are not welcome.
I LIFT MY LAMP BESIDE THE GOLDEN DOOR!